FLSV Quadruples Office at 1359 Broadway
---
---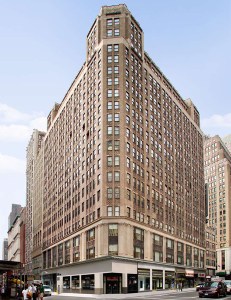 The accounting and tax services firm FLSV Fund Administration Services will be expanding its office along the Broadway Corridor at W&H Properties' 1359 Broadway.
Founded by four senior executives from Morgan Stanley in 1995, FLSV has expanded into three offices – in Garden City, New York, and Seattle – and more than 70 professionals.
Officials at the firm's New York office initially took a 3,815-square-foot space at 1359 Broadway in 2010, but rapid expansion prompted them to increase their occupancy to span 14,300 square feet.
FLSV is expected to move into the new office within the month.
"Throughout the W&H Properties portfolio, we are seeing excellent tenants of all sizes expand their spaces," said Anthony Malkin, president of Malkin Holdings, which oversees W&H Properties.
"This reflects the rigorous procedures we undertake in the tenant selection process.  Additionally, FLSV's growth at 1359 highlights the growing appeal of the Broadway Office Corridor, where five W&H buildings are conveniently situated adjacent mass transit hubs, and which is attracting financial and service firms with excellent growth potential."
W&H Properties has a strong foothold in the area with properties at 1350 Broadway, 1400 Broadway, 501 Seventh Avenue, and 112 West 34th Street. The company's crown possession – the Empire State Building – is within a small proximity as well.
Robert Silver and Anthony Sciacca of Newmark Grubb Knight Frank represented the tenant in the transaction.
A team from the same firm consisting of William Cohen, Ryan Kass, Neil Rubin, and Andrew Weisz exclusively represented the landlord.
Neither party returned calls for comment.