Cycling Success: SoulCycle to Quadruple Real Estate Footprint
---
---
The stylish spinning studio SoulCycle broke into New York real estate through an inauspicious channel: Craigslist.
In 2006, co-founder Elizabeth Cutler was scouring available spaces on the go-to online destination for scalped tickets, used furniture and anonymous hookups. "We couldn't get a broker to call us back," Ms. Cutler said. "I told [co-founder]Julie [Rice], one day, people will actually call us."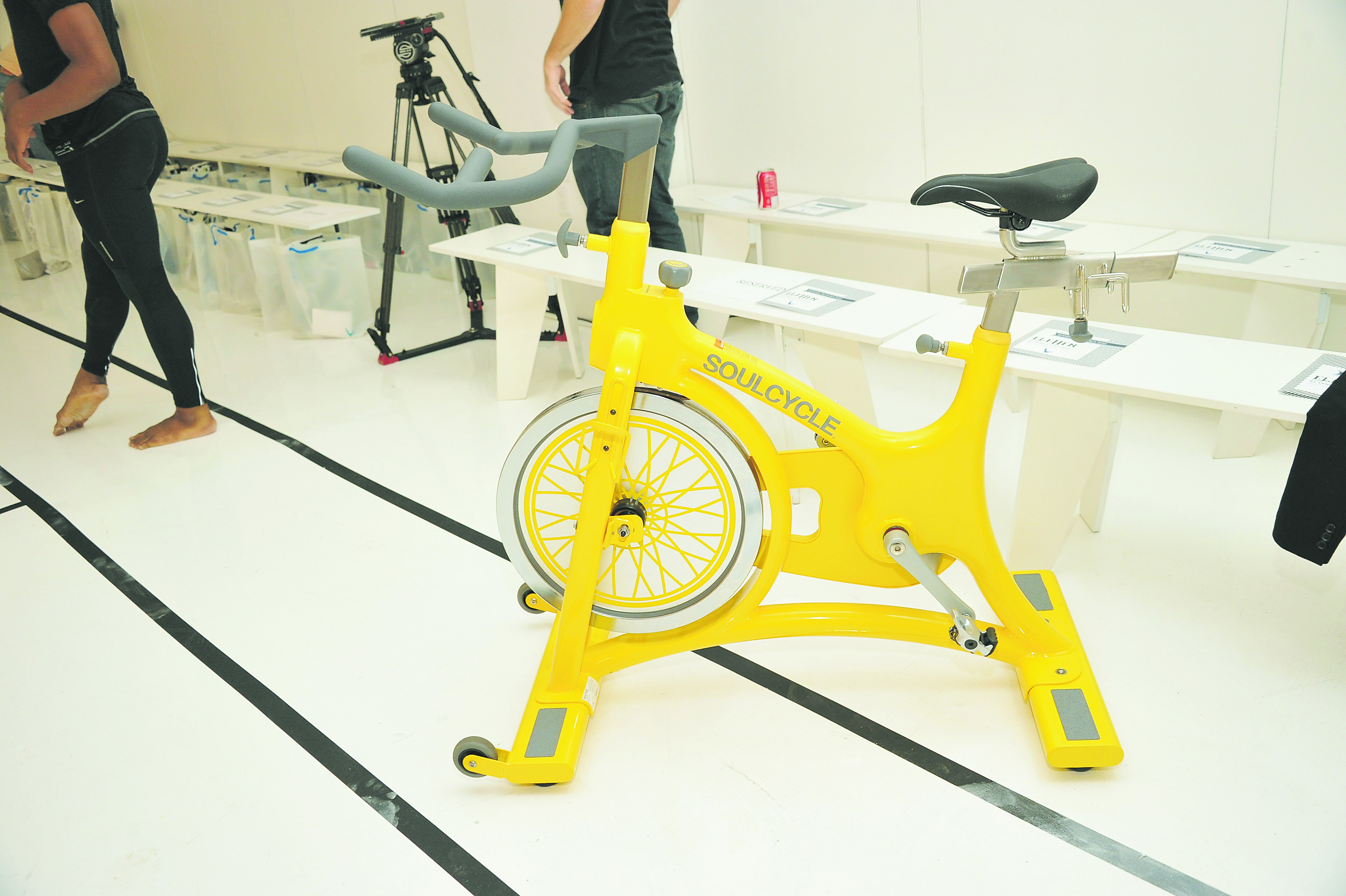 That day came sooner than Ms. Cutler or Ms. Rice could have expected. Seven years after that Craigslist search, the female-oriented SoulCycle has 12 studios in the New York area and three in southern California. Ms. Cutler said the fitness company expects to have about 25 locations by the end of the year, and roughly 55 in 2015.
SoulCycle began in a former dance studio on the Upper West Side. "We just really wanted to be in a convenient location, something accessible" Ms. Cutler said. The company's rapid growth occurred despite a lack of signage on the inaugural branch. Unaware that their building was landmarked, the co-founders spray-painted the brand name on a rickshaw by the entrance.
SoulCycle caught on by offering a sleek, "experiential" take on spinning, the 22-year-old program that incorporates an upper body regimen into an indoor cycling routine. It got a boost with young New York women when Chelsea Clinton became a regular—the tabloids gleefully attributed this to a pre-wedding weight shred.
Ms. Cutler and Ms. Rice also prospered by taking an entrepreneurial risk and expanding in New York during the recession. "When we started in 2006, everything cost $300 per square foot," Ms. Cutler said. "We couldn't afford anything. After the crash, we took out our credit cards and made a gamble. There was one month where we barely made payroll. We stopped paying ourselves."
Last weekend, the company will open a 4,300-square-foot branch at 184 Kent Avenue in Williamsburg. There will be signage, not that it's necessary. By 2010, reservations for the 45-minute stationary bike-meets-core workouts, priced at $34, routinely sold out within an hour of becoming available online.
Geoff Bailey, director of retail services at Brooklyn-based TerraCRG, represented SoulCycle and landlord JMH Development in the 184 Kent Avenue transaction. "I had to work with SoulCycle to show them the demographic shift of the neighborhood," he said. In other words, Mr. Bailey demonstrated that Williamsburg residents could ride on a bicycle that wasn't a vintage fixed-gear.
Today, SoulCycles can be found on the Upper West and East Sides, Tribeca, Union Square, Scarsdale and Bridgehampton, among other places. Coming up are studios in the West Village, Soho and another in Union Square, not to mention a launch in the Bay Area.
"We look for special communities, and New York has a lot of them," Ms. Cutler said. "And we look into opportunistic deals." She seems to have few parameters regarding nitty-gritty real estate logistics, although the minimum size requirement is around 3,200 square feet. Also, soundproofing is a necessity.
"We make it work, whatever it is," Ms. Cutler said. "We've been in new buildings and also in old buildings where we've done tremendous amounts of work. Basically, the box is something we do need."
Within the next two years, SoulCycle expects to have studios in Boston; Washington, D.C. ; the Midwest and London, England. But Ms. Cutler has not forgotten that sidewalk rickshaw.
"It became a core piece of our culture," she said. "Honestly, we got very lucky. And we have so much gratitude."