André Balazs Properties Seeks Investment, Taps Savills
---
---
André Balazs Properties, the hospitality company behind The Standard hotel brand and Los Angeles' Chateau Marmont, has selected Savills Hospitality Group to represent them in identifying an investment partner to support domestic and international expansion, it was announced today.
"The Savills Hospitality team is excited to work with André Balazs Properties on such a significant and highly sought-after assignment," said Justin Magazine, vice president at Savills, in a prepared statement.  "Our boutique, high-end, international client-based advisory firm is strategically focused on mandates such as this."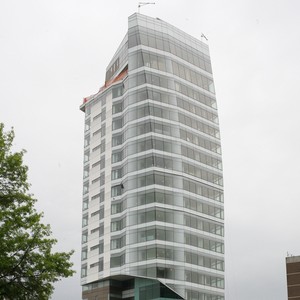 Savill's hospitality group will be conducting a global search to attract equity investment for the company's growth initiatives and will assist in growing André Balazs' portfolio via acquisition of new sites and the creating of new partnership in major markets, according to a press release. Emphasis will be placed on the U.S., U.K. and Singapore, the statement noted.
"The André Balazs Properties brand is so well recognized internationally, we expect to generate keen interest from all types of international investors," added Rob Seabrook, head of hotel transactions at Savills' London Office, added in the statement.
Potential investors include sovereign wealth funds, private equity firms, high-net-worth individuals and family offices.
André Balazs, who was traveling, could not immediately be reached for comment.