AC Physical Therapy Relocates to Muss Staten Island Property
---
---
Muss Development has signed AC Physical Therapy to a 10-year, 1,486-square-foot lease at 4434 Amboy Road on Staten Island, The Commercial Observer has learned. Asking rent was approximately $25 per square foot.
"It is a very local, convenient place to work for a lot of people on Staten Island," said Jason Muss, principal at Muss Development.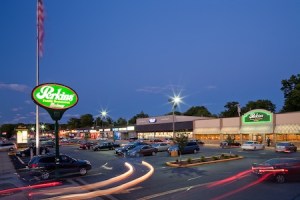 The property, which the tenant began occupying on May 1, includes both office and retail space and is located in Muss's Eltingville Shopping Center. The location boasts nearby express bus service.
Healthcare companies are increasingly looking for space on Staten Island, according to Mr. Muss, and the development company is currently in negotiations for an additional 2,500-square-foot lease at 4434 Amboy Road, where 9,688 square feet of space is currently available.
"We have a lot of health care related tenancy either signing leases or in talks," Mr. Muss noted.
The Amboy Road office property is only a part of Muss Development's significant presence on Staten Island, which also includes an office property 60 Bay Road in St. George and the Rossville Shopping Center.
As reported by The Commercial Observer, Muss signed Advance Auto Parts to a 6,800-square-foot lease at the Eltingville Shopping Center earlier this year.
Muss was represented in-house in the the direct deal by Nicholas Forelli.