Public Review for Midtown East Rezoning Begins
---
---
New York City is beginning the public review process for the proposed rezoning of Midtown East, it was announced yesterday.
"Our East Midtown plan provides zoning incentives for the development of a handful of new, state-of-the-art sustainable commercial buildings over the next 20 years," said Amanda Burden, city planning commissioner, in a prepared statement. "This will enable this iconic district to build on its distinguished building stock and maintain a spectrum of commercial space for different business needs, including tenants seeking modern Class A offices.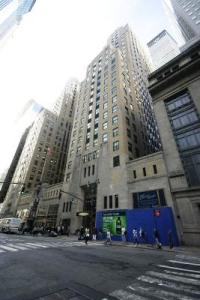 As reported by The Commercial Observer, the Department of City Planning is proposing a zoning strategy for 78 blocks in Midtown East aimed at revitalizing the area's office buildings, which, on average, are more than 70 years old.
Long a sought-after for office space, Midtown East has experienced very little Class A office development over the past 20 years. In the past decade, just two mid-sized office buildings have been developed under current zoning, according to the DCP.
According to proponents, office development in the Grand Central District is essential to remaining competitive amid new developments at Hudson Yards and in Lower Manhattan. However, preservationist groups have earmarked a number of buildings in the rezoning area for landmark status, which could influence the rezoning plans.
Among the buildings being recommended for preservation are the Graybar Building atop Grand Central Station, the Pershing Square Building at 125 Park Avenue and the Yale Club. Preservationists insist the recommendations are mindful of the rezoning and redevelopment proposal.
The real estate industry is not convinced. Following a coalition review in February, Steven Spinola, president of REBY, told The Commercial Observer that all buildings worthy of preservation had already been landmarked.
"The others are copies and no way in the same level of quality," he said. "[The coalition] concluded that there isn't anything really worthy of designation."
Under the city's Uniform Land Use Review Procedure, Manhattan Community Boards 5 and 6 have 60 days to review the rezoning proposal, following which it will go before the Borough President, City Planning Commission and City Council.