JC Penney Shake-Up Also Shakes RECon 2013 Speakers Roster
---
---
JC Penney CEO Ron Johnson is out… as keynote speaker at next month's ICSC RECon 2013 conference.
The head of arguably the most embattled U.S. retailer was probably an odd choice all along for the event, which takes place May 19 through 22 in Las Vegas.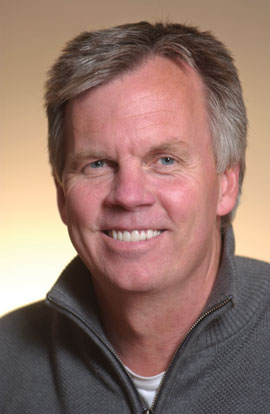 But now news that the former Apple retail chief is out at the company after just 17 months has left a hole in the program for May 20, when Mr. Johnson was scheduled to deliver the keynote address.
"Last year they got Joan Lunden because Chuck Todd had a last minute conflict," one source told The Commercial Observer. "They've had stuff like this happen before, where there is a last minute cancellation."
In this case a solution was closer at hand.
"We moved Randi Zuckerberg into his slot and cancelled the general session that she was scheduled at," a spokesperson said. Ms. Zuckerberg, big sis to Facebook founder Mark Zuckerberg and a former Facebook marketing director, is founder and creative director of Zuckerberg Media. She had been scheduled to speak at a general session the following day.
Asked about whether Mr. Johnson had been a strange choice all along for the event, which is expected to draw 30,000 attendees, the ICSC spokesperson indicated that adversity can be a selling point.
"It's still incredibly interesting to hear from retailers about how they're trying to run their business in this economy," he said. Indeed.
Sales at JC Penney dropped 25 percent during Mr. Johnson's tenure and on a February 27, 2013 Q4 2012 earnings conference call he took responsibility for at least some of that.
"Experience is making mistakes and learning from them, and I have learned a lot," Mr. Johnson said on the call. "We worked really hard and tried many things to help the customer understand that she could shop any time on her terms. But we learned she prefers a sale."
cgaines@observer.com