Douglas Elliman Retail Team Brings More Sunshine to Harlem
---
---
Members of Douglas Elliman's retail group have secured a new 1,750-square-foot location and 10-year lease for Sunshine Day Care at 1325 Fifth Avenue, between 111th and 112th Streets in Harlem, The Commercial Observer has learned.
It is an expansion of their program, which opened three years ago directly across the street at 1330 Fifth Avenue, where the group occupies an additional 5,000 square feet.  In addition, a three-year extension of that lease has been arranged.
"The expansion of this well-respected day care provider speaks volumes about the demand for quality neighborhood services," said Faith Hope Consolo, who represented the tenant and the landlord, Tahl Propp Equities, with Joseph Aquino and Arthur Maglio. "Having introduced them to Harlem a few years ago, we are thrilled to see the tremendous amount of success they are having at this location."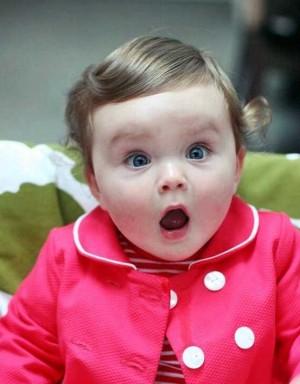 Earlier this month, the same team arranged a lease for a state-of-the-art medical clinic, Tribeca Pediatrics, at 2111 Frederick Douglass Boulevard, at 114th Street. And in January, they brought Fifth Avenue Senior Adult Day Care to another retail space at 1325 Fifth Avenue.
"The neighborhood is still far underserved, but retailers and service-based organizations are beginning to understand that Harlem is a place they need to be," Mr. Maglio said. "It is no coincidence that we brought a cutting-edge pediatrics clinic to Frederick Douglass Boulevard just last month."
Other recent deals arranged by the team in the area include Pono Learning at 2002 Fifth Avenue; Dr. Mark N. Heyligers, DC at 127 East 107th Street; and Sugar Hill Medical Plaza at 345 West 145th Street.
They also brought service, community and government groups tot he neighborhood in recent years, including the U.S. Department of Veterans Affairs, Internal Revenue Service, Children's Aid Society, Ralph Lauren Center for Cancer Care and Prevention, Friends of the Children, AIDS Services Center NYC, Tribeca Pediatrics and Pono Learning.
Between the two Harlem locations, Sunshine Day Care will now occupy more than 6,750 square feet of facility space on one block.  The facility provides educational infant, toddler, and preschool programs to children ages six weeks through 5 years of age.
127 East 107th Street
,
1325 Fifth Avenue
,
1330 Fifth Avenue
,
2002 Fifth Avenue
,
2111 Frederick Douglass Boulevard
,
345 West 145th Street
,
AIDS Services Center NYC
,
Arthur Maglio
,
children's aid society
,
DC
,
Douglas Elliman
,
Dr. Mark N. Heyligers
,
Faith Hope Consolo
,
Friends of the Children
,
Internal Revenue Service
,
Joseph Aquino
,
Pono Learning
,
Ralph Lauren Center for Cancer Care and Prevention
,
Senior Adult Day Care
,
Sugar Hill Medical Plaza
,
Tahl Propp Equities
,
Tribeca Pediatrics
,
U.S. Department of Veterans Affairs