Cresa New York Taps Property Management Expert As Part of New York Expansion
---
---
Tenant representation firm Cresa has appointed Jim Pirot as its new senior vice president of project management, the latest move in the firm's New York expansion following its relocation and expansion to 450 Lexington earlier this year.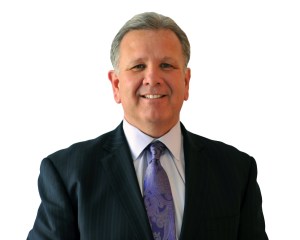 Mr. Pirot brings three decades of experience in property management and operations for commercial, residential, hotel and industrial buildings, tapped to deliver a range of advisory and project management services to clients during the build-out process for a new workspace.
"Jim's great depth of experience in working closely with tenants to address their on-site real estate needs enables him to quickly see how a company can get the most from a space, while anticipating their future challenges," said Mark Jaccom, president and managing principal of Cresa New York, in a statement.
Mr. Pirot was previously the executive director of facilities at the School of Visual Arts in Manhattan, where he oversaw 13 academic, administrative and student-housing properties across Manhattan and managed two ground-up construction projects for the school's latest residences.
Prior to that, Mr. Pirot was principal at The Staubach Company and a senior vice president at Emmes Realty Services and the Helmsley Organization.
In January Cresa New York relocated its New York City headquarters from 100 Park Avenue to 450 Lexington Avenue, subleasing a 13,000-square-foot space in a move that highlighted the firm's commitment to growth.