Brookfield Property Partners Completes Spinoff from Brookfield Asset Management
---
---
A newly created company, Brookfield Property Partners, has completed its spinoff from Brookfield Asset Management, it was announced yesterday. The new company owns substantially all of Brookfield's commercial real estate assets across the company's global portfolio.
"Brookfield Property Partners public listing opens an exciting new chapter in the growth of a leading global commercial property company, with the scale and expertise needed to deliver superior long term performance," said Ric Clark, chief executive officer at Brookfield Property Partners, in a prepared statement.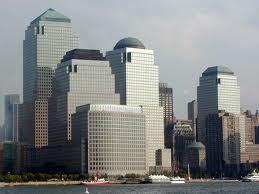 Brookfield's commercial real estate portfolio across office, retail, multi-family and industrial platforms has been transferred to Brookfield Property Partners as part of the spinoff. The portfolio includes over 300 office and retail properties totaling over 250 million square feet.
Brookfield Office Properties will continue to operate as a separate publicly traded company, though Brookfield Property Partners will have an ownership stake in the business. The spinoff in no way impacts the operations of Brookfield Office Properties, a spokesperson told The Commercial Observer.
"If there's a Class A office building that's for sale in a market that's a part of Brookfield Office's strategy, they're going to pursue that transaction, and Brookfield Property would get exposure through its investment in Brookfield Office Properties," Mr. Clark told Bloomberg in an interview last week. "The creation of Brookfield Property does not change the way Brookfield Office operates."
Brookfield Asset Management, the Toronto-based parent company, had previously spun off Brookfield Renewable Energy Partners and Brookfield Infrastructure Partners LP. Brookfield Property Partners will be listed on the New York Stock Exchange under the ticker symbol BPY.