5oz Factory, a Wisconsin-based Food Concept, is Coming to New York
---
---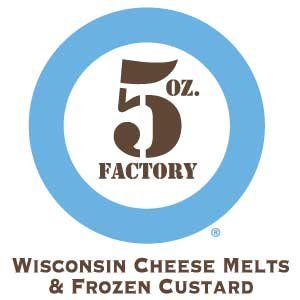 Wisconsin-based food concept 5oz Factory has inked a deal for a location in the village. The restaurant, which combines frozen custard and cheese melts and has been in the works for a couple of years, is coming to Manhattan, officials told The Commercial Observer.
"[5oz. Factory] was looking at a lot of locations in the West Village and Union Square area," said Zachary Nathan, an associate director of Ripco Real Estate. "We also looked at some pockets of Midtown East."
The eatery officials chose a 2,100-square-foot space at 24 West Eighth Street, between Fifth and Sixth Avenues. The floor plan is split between 1,100 square feet on the upper floor and a 1,000 square foot basement.
"Since the location is so close to New York University and the Village Alliance is really involved due to the historical nature of the neighborhood, they really felt a sense of community," said Mr. Nathan. "The other big appeal was that numerous food and specialty shops were and are opening on the block, and they thought that would draw more people passing by."
Mr. Nathan worked alongside Jason Pennington, in representing 5oz. Factory in the transaction. Elba Diaz and William Abramson of Buchbinder + Warren Realty Group represented the landlord, Jen Co. The lease will extend through 2023 and asking rents for the prime retail location was a little over $100 per square foot.
"The space lent itself so easily to their concept with the wooden floors, brick and stone walls, and low ceiling, which adds warmth," said Mr. Nathan. "The renovations will only affect the interior as they are upgrading electric,/HVAC/water. The interior design will be minimal as there are already wooden floors and brick walls in the original buildout."
Providing that everything goes as planned, 5oz. Factory is slated to open in mid-July.