Springs Global Signs Lease at 100-104 Fifth Avenue
---
---
Brazil-based Springs Global, a company that manufactures home furnishings, has signed a 10-year lease for a 10,666-square-foot showroom at 100-104 Fifth Avenue. Asking rent was $60 per square foot.
Springs Global is moving from a neighboring building where it will sublease its space. 100-104 Fifth Avenue is jointly owned by the Kaufman Organization, also the landlord, and Invesco Real Estate. The lease was reported yesterday by Crain's.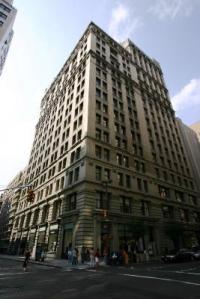 "This is a brand new showroom which is more efficient than the previously layout," Grant Greenspan of Kaufman told The Commercial Observer. Springs Global's brands include Springmaid, Court of Versailles, Dundee, Springs Home and Wabasso.
The building is now at 98-percent occupancy, with one 5,300-square-foot space remaining. The vacancy is on the ninth floor and asking rent is $65 per square foot, according to the Kaufman website.
Other major tenants in the building include Apple, Yelp and Net-A-Porter. Apple occupies space on the sixth, fourteenth and fifteenth floors.
As reported by The Commercial Observer, Yelp signed a seven-year lease for a 20,000-square-foot expansion at 100-104 Fifth Avenue in June 2012. Yelp's space at the building totals 29,505 square feet.
Gill Ohls of Jones Lang LaSalle represented the tenant. Kaufman was represented in-house.