Savanna Donates Space at 100 Wall Street for Artist Residency Program
---
---
Real estate private equity firm Savanna has donated space to the Lower Manhattan Cultural Council for its artist residency program for the second year in a row, it was announced earlier this week. LMCC will utilize 8,409 square feet at 100 Wall Street through summer 2013.
Last year, Savanna donated the entire 11,250-square-foot 21st floor at 80 Broad Street for LMCC's use. The donated space is used as an incubator for dance, theatre, art and digital media. The organization will incubate up to 20 projects, according to Melissa Levin, director of cultural programs at LMCC.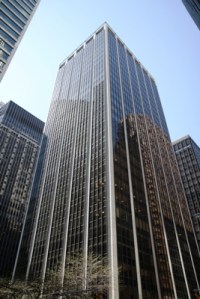 LMCC, which hosts an annual event Downtown called the River to River Festival, requires temporary space for performance and visual artists to prepare. The space will also potentially host professional development workshops and support programs for artists, Ms. Levin noted.
The non-profit approached Savanna for space, according to Kevin Hoo, vice president, who also sits on the LMCC board. The space offered to LMCC is typically left in a usable condition from the previous tenant, Mr. Hoo said.
The 29-story building at 100 Wall Street totals 520,000 square feet and sits between Front and Water Streets. The building's lobby features artwork commissioned through LMCC, Mr. Hoo noted. Savanna acquired the building 2011 and occupancy currently stands at 86 percent, according to a statement.
Savanna owns over 1.5 million square feet of space in Downtown Manhattan, according to Mr. Hoo. "We care a lot about the environment and the social fabric [of the area]," he said.
LMCC works between 75,000 and 100,000 square feet of space each year, according to Ms. Levin. "We are very grateful to Savanna."