REBNY Issues Call for Submissions for Retail Deal of the Year Awards
---
---
The Real Estate Board of New York has opened the submission process for the Retail Deal of the Year Awards, it was announced yesterday. The awards recognize the most creative and significant retail deals in New York City.
Submissions for the awards are due April 25. Winners will be announced at the REBNY Retail Committee's Deal of the Year cocktail party on June 11.
"It's certainly the most prestigious award given in our business," Peter Braus, retail committee chair at REBNY, told The Commercial Observer. "As retail has gotten to be more of a factor in New York real estate, it has gotten to be quite the market prestige to win the award."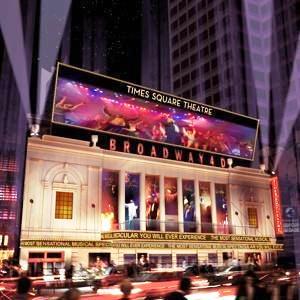 REBNY will recognize two winners at the event: the most ingenious and creative deal, as well the deal most significant to the New York City retail market. Both sales and leasing transactions are eligible, regardless of size, and must have been closed by December 31, 2012. For the first time, deals in all five boroughs are also eligible, according to Mr. Braus, who works as managing principal at Lee & Associates.
Nordstrom's deal to occupy space at 225 West 57th Street could be an early front-runner for the awards. "That one to me stands out as a very interesting deal because Nordstrom had not signed anything here in the city," Mr. Braus said.
C. Bradley Mendelson and Alan Schmerzler of Cushman & Wakefield (CWK) were the recipients of last year's Most Creative Retail Deal of the Year award for the leasing deal of the Times Square Theatre. Scott Bloom of Bloom Real Estate Group LLC received the Deal that Most Benefits Manhattan for Key Food's expansion at 55 Fulton Street, the fifth largest retail deal in Manhattan in 2011.
"Part of what makes New York City's real estate market so dynamic is the wide-range of creativity and skill that goes into completing these transactions," added Steven Spinola, president of REBNY, in a statement. "Every year we set the bar higher and the submissions we receive exceed our expectations."
225 West 57th Street
,
Alan Schmerzler
,
Bloom Real Estate Group LLC
,
C. Bradley Mendelson
,
nordstrom
,
Peter Braus
,
Scott Bloom
,
Steven Spinola
,
Times Square Theatre
,
Cushman & Wakefield
,
Real Estate Board of New York