Malkins Reportedly Gain Broad Support for Empire State Building IPO
---
---
The owners of the Empire State Building are reportedly edging closer to obtaining the number of shareholder approvals needed to support the once-controversial $1 billion launch of a public REIT that would include the storied building as an asset.
Owners Peter Malkin and Anthony Malkin of Malkin Holdings wrote in a letter to shareholders that, of those who have voted, 90 percent of the tower's unit-holders have approved the plan; as well as 95 percent at 1 Grand Central Place; and 97 percent at 250 West 57th Street, Bloomberg reported.
"This remarkable level of participation in such a short period has exceeded our hopes," the Malkins said in the letter, according to Bloomberg. "We encourage the very small percentage of participants who have voted against any proposal to consider now changing their votes to be for all the proposals."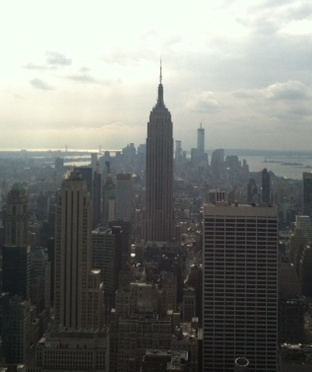 The plan requires support from holders of 80 percent of the 3,300 units owned by Empire State Building Associates LLC, which owns the iconic tower, to proceed, but only two-thirds of the total unit-holders have voted.
In a letter earlier this month, Peter Malkin urged unit-holders to get their votes in by March 25, which would reduce costs and risk.
The plan would give unit-holders half the skyscraper's appraised $2.53 billion value in REIT shares; while the other half of its value would go to investors in Empire State Building Company LLC, which holds a sublease on the property.
A group of investors, led by investor Leon Myers, sued to stop the planned IPO offering in March of last year following the Malkins' announcement for the REIT in February 2012.
The plaintiffs were a group of "passive" investors in underlying companies whose equity would be converted into stock if the IPO went through, a source said at the time, but the parties have reportedly reached a $55 million deal to end the suit.
Seven of the proposed REIT's 12 properties, including the storied Empire State Building, are located in Midtown Manhattan, while the remaining five are located in Fairfield County, Connecticut and Westchester County, according to court papers from the lawsuit.