Lights Up! Inks 12,000-Squre-Foot Lease at Industry City
---
---
The lighting designer and manufacturer Lights Up! has signed a 12,000-square-foot lease at 148 39th Street in Industry City.
The company–which has provided commercial and residential lighting since 1987–will use the space primarily as a manufacturing and wholesale location, and has plans to add a design studio component down the line.
Julius Chabbott, director of real estate at Industry City, represented the landlord. The tenant represented itself. Asking rents were $13 per square foot. Mr. Chabbott was not available for comment.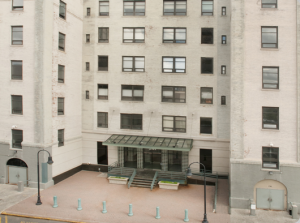 Lights Up! president Rachel Simon said that the company is moving from a similarly sized space in a four-story building in East New York. "We had to relocate. And we had to have loading docks and freight elevators, which are hard to come by," Ms. Simon said. Industry City offered both.
The 16-building, 1.1-million-square-foot Industry City compound recently inked a deal with Colson Patisserie, which will open a 4,000-square-foot working bakery and cafe at 220 East 36th Street. Modko is among Lights Up!'s furniture and design-oriented neighboring tenants.
While the company is not open to the public, Ms. Simon hopes that a showroom will come to fruition and be available to architects and designers. For now, she's content with the amount of light the space receives and what she sees looking out the windows.
"I have an amazing view of the Freedom Tower," Ms. Simon said. "As a New Yorker, that fills me with pride."