Regus Claims Space at World Financial Center
---
---
Office provider Regus completed a transaction to acquire 54,991 square feet, the entire 24th floor, at 3 World Financial Center, according to Jerry Larkin, director of leasing at Brookfield. Mr. Larkin declined to discuss terms of the deal.
Regus will build out the space to their current office standards, Mr. Larkin said.
"What attracted them was obviously the numerous renovations to the center, the quality of the dining and shopping that will be coming to Brookfield Place," Mr. Larkin added. The World Financial Center will be renamed Brookfield Place in fall 2013.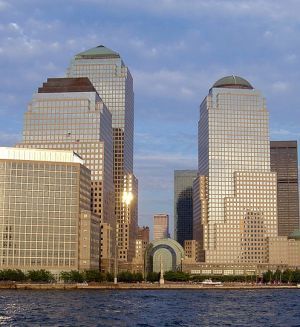 Brookfield will be spending close to $250 million on renovations of Brookfield Place, Mr. Larkin said. Renovations will include a new entrance to the Fulton Street transit hub, new lobbies for the buildings and reconfiguring retail and dining opportunities.
Brookfield will create dining terraces, a 24,000-square-foot-marketplace and close to 1,000 seats for outdoor dining, Mr. Larkin noted.
"We have signed and have leasing out with restaurateurs and some high quality fashion retailers, we have had a pretty robust last 60 days and we see it continuing," Mr. Larkin said, declining to elaborate on the occupants.
Other tenants at 3 World Financial Center include Royal Bank of Canada and American Express, Mr. Larkin said. "Regus is looking at this as an opportunity to have a foothold in 8 million square foot complex," he added.
"Our site sits right on the water, really no other office complex has that in Manhattan," Mr. Larkin noted.
Brookfield was represented on the deal by John  Wheeler, managing director at Jones Lang LaSalle, along with Paul Glickman and Clayton Kline, also of JLL. Regus was represented by Mark Ravesloot, vice chairman, and Scott Sloves, senior vice president, of CBRE.
Calls to brokers representing both the tenant and landlord were not returned by press time.