ComiXology Expands in Gotham City With Lightning Speed
---
---
ComiXology seems to be growing with the speed of The Flash as it expands its footprint across Gotham City with another space upgrade and relocation to 512 Seventh Avenue.
The 7-year lease for the 21,945-square-foot office, between 37th and 38th Streets, is the third lease the company has signed in the city – since it was founded in 2007 – as it accommodates for continued growth.
"They are growing very rapidly and have a terrific app that is really just controlling the market," said Michael Okun, a senior managing director at Coldwell Banker Commercial Alliance, who represented the tenant in all three leases, noting that asking rents at the new space were in the mid-$40s per square foot prior to negotiations.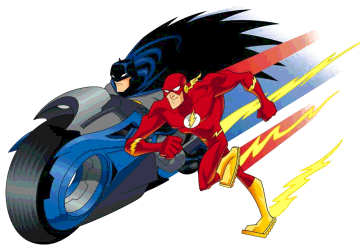 The company, which sells digital comic books that can be read across various digital devices and platforms, leaves behind its previous 7,500-square-foot office at 159 West 25th Street.
Made up of the 12th floor and half of the 11th, the new offices were previously occupied by another tech firm, delivered plug-and-play ready and fully furnished.  It features exposed ceilings, abundant natural light and column free, open workstations with a "techie vibe" that encourages collaboration, Mr. Okun said.
"They preferred to find a space that didn't take too much time away from the company focus of growing the business… these offices will work perfectly for them," he said.
The comiXology digital comics platform offers buy-once, "read-anywhere availability" across iPhone, iPad, Android, Kindle Fire, Windows 8 and the Internet.  The firm currently employs about 65 employees in New York City.  Last year, the company was ranked as the number three top-grossing iPad app, and it made the top 10 list the previous year.
Matthew Feigen and Michael Dreizen of Newmark Grubb Knight Frank represented the landlord on the lease.
Mr. Okun recently brought television production company Rock Shrimp Productions to 115 Broadway with a 10,000-square-foot lease.