Quick Savings for Landlords—Energy Efficiency
---
---
Ask any city building owner or manager in new York City and they'll likely agree that maximizing efficiency can save money. Energy efficiency can be a quick way for landlords to realize savings through tax breaks or through the added interest from tenants who wish to live in an efficient, responsible building.
The problem is that owners don't make efficiency investments because it is the renters who pay the utility bills, while renters don't make efficiency investments in property they don't own.
Liberty Property Trust, a $6.9 billion REIT based in Pennsylvania, is taking steps to monitor efficiency in its buildings through benchmarking—comparing energy use to that of similar buildings. Landlords in Gotham might do well to do the same.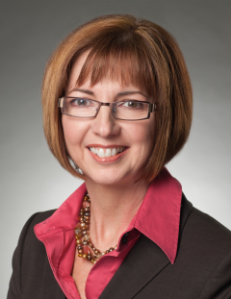 "If we're looking at improving the efficiency of our assets, most standard lease structures allow improvements that generate savings to be passed through to the tenants," said Marla Thalheimer, director of sustainability at Liberty Property. "Oftentimes, if it's a larger expenditure, it can be amortized to where the tenant still sees immediate savings while paying for that particular measure.
Positive elements – for landlords – of energy efficiency include lowering the cost of occupancy for tenants, which can lead to rent increases which leads to overall increases in asset value, Ms. Thalheimer said. "Higher occupancy rates too, if you have a good, efficient building."
Coming out of an economic downturn, building owners are not rushing to retrofit their assets to become as efficient as possible. Knowing which assets are most in need of an energy-use overhaul is the first step to prioritizing those types of investments, Ms. Thalheimer said.
It all starts with gauging where a building rates on the efficiency scale. Liberty Property – which owns about 700 buildings in the United States and U.K., primarily for office and industrial use – uses Energy Star to keep tabs on energy use statistics for the 129 of those properties it manages directly.
The remainder – mostly triple net leased buildings – are monitored through a partnership with tenants, who allow the company to track usage. "It's a way for the landlord and tenant to work together to optimize efficiency." Once permission is given by tenants, Liberty Property uses WegoWise – a Boston-based, energy-use tracking company – to gather information from utilities, analyze it and present it on a dashboard.
"The thing about energy efficiency is that you need to be able to get your arms around the problem – especially when you're a landlord of multiple buildings – understanding which buildings are performing well and which buildings are performing poorly," said Dan Teague, the director of business development with WegoWise. "The key to that is data."
The software-as-a-service company allows use-intel to be gathered from any number of buildings and assembled in one interface. The tracking software can also keep up on how well efficiency retrofits have improved performance.