My Little Sunshine Opens Second Location in Tribeca
---
---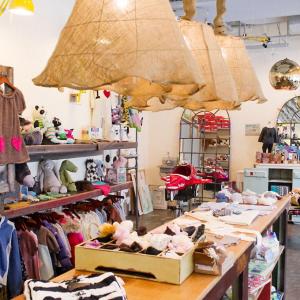 One of Chelsea's most prominent children's stores is set to expand to Tribeca.
My Little Sunshine has inked a deal for a 725-square-foot space on the ground floor of 145 Hudson Street. This will be the company's second location in the city.
"We have one store at 177 Ninth Avenue in Chelsea and are about to open another location in Tribeca at 145 Hudson Street," said Tara Figotin of My Little Sunshine. "We are hoping to open by March."
"Tribeca is full of kids and seemed like the most logical and perfect location for the concept of our store: children's clothing, toys, and haircuts," Mrs. Figotin added.
The lease was set for 10 years and the asking rent was $107 per square foot.
Roxanne Betesh was the exclusive broker for the landlord, Kaufman Hudson. Danny Figotin, an associate director of Okada & Company, represented the tenant in the transaction.
"Tribeca has established itself as an area of highly educated, sophisticated, and financial successful residents," said Ms. Betesh. "In addition, the development of the new World Trade Center will bring a record number of tourists to the area for many years to come."
"We plan opening more stores in other zip codes," added Mrs. Figotin.