Landlords Question the Efficacy of Pending City Council Bill
---
---
City landlords are questioning the efficacy and enforceability of a proposed City Council bill that would land building owners in housing court for failing to make necessary repairs on properties.
If the bill passes, the city's Department of Housing Preservation and Development would target landlords who make cosmetic repairs in lieu of underlying structural problems, hoping to turn properties over for a profit without addressing major issues.
Many landlords reacted favorably to the bill, though most believed the bill could be difficult to enforce.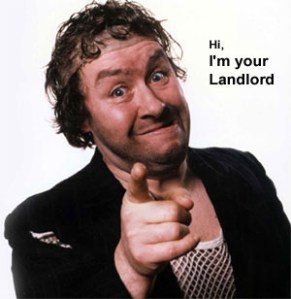 "I think this is a good idea," said Adam Mermelstein of Treetop Developers, which owns and manages nearly 4,000 units in buildings across New York and New Jersey.  "I think the long-term goal is to put these buildings in the hands of quality, well-capitalized landlords who care about improving their asset as well as creating better living conditions for residents.  Perhaps it will create opportunities for us to purchase neglected buildings at favorable prices."
But, he added, "I am unclear about the penalties and enforceability of it."
A main focus of the bill, first proposed by City Council Speaker Christine Quinn in her State of the City address, would address the common problem of landlords plastering over water leaks without seeking the source, which can cause mold and lead to structural problems, according to the Wall Street Journal, which first reported on the proposed bill.  About 50 building would be targeted per year.
"Not sure how that would be enforced," another city landlord told The Commercial Observer, refusing to be identified, but adding that repairs of that magnitude require units to be vacant.  "It will take a lot more than an HPD inspector to resolve an underlying problem at the property."
"This is similar to the top 200 worst building list that Bill DeBlasio had – and I was on that list," he added.  "What a coincidence – both (Mr. DeBlasio and Speaker Quinn) are running for mayor in a city with millions of tenants."
Tenant advocates conceded that while the bill is well-intentioned, it's just part of the solution.
"We have a wait-and-see attitude," Frank Ricci, director of government affairs for the Rent Stabilization Association, told the Journal.  "We want to see how it's implemented."
"The bill on its own is not going to do it," added Gregory Lobo Jost, deputy director of a Bronx housing group, University Neighborhood Housing Program.
The City Council is scheduled to vote later this week.