Film Equipment Company Eastern Effects Leases 72,000 Square Feet in Gowanus
---
---
Eastern Effects, a film and television equipment, studio and office space provider, signed a lease for a 72,000-square-foot warehouse location at 99 Ninth Street in Gowanus.
The company currently has a 68,000-square-foot studio space at nearby 270 Nevins Street in addition to an office space and equipment pickup location. The asking rent was $13 per square foot. Brian Kanarack, a principal at BKR Partners, represented the tenant. The landlord, C&F Second Avenue LLC, was represented in-house.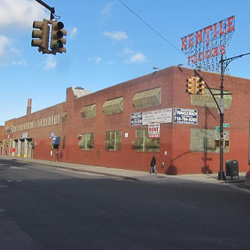 The lease was first reported by The Real Deal.
Mr. Kanarack described the lease as an expansion for the company. The new building is up the street from The Gowanus Industrial Arts Complex, a compound that offers workshops, studios and gallery space to emerging designers and artists.  The slowly but surely gentrifying neighborhood is also home to the Old American Can Factory, which describes itself on its website as "a curated community of more than 300 people work in the creative industries."
"It's a very exciting place to be," Mr. Kanarack said of the post-industrial district on the banks of the Gowanus Canal, a Superfund site that has done little to deter developers and major retail tenants.
Buzzing restaurants like Littleneck and The Pines have brought savvy diners from across the city to Gowanus. And Whole Foods is slated to open a 52,000-square-foot location this fall on the corner of Third Avenue and Third Street.