Entertainment Law Firm Grubman Indursky Shire & Meiselas Renews at Carnegie Hall Tower
---
---
Law firm to the stars Grubman Indursky Shire & Meiselas will stay grounded at Carnegie Hall Tower after renewing its 26,000-square-foot lease at the Midtown building.
The entertainment firm, which lists Bruce Springsteen, Lady Gaga and U2 among its clients, will pay rents in the $90 per square foot range for the 30th, 31st and partial 32nd floors of the tower, where it has maintained offices since 1991.
Michael Cohen, the tristate president of Colliers International, represented the tenant. Matt Leon, a broker at Newmark Grubb Knight Frank represented the owner, TF Cornerstone, alongside in-house representative Chip Sealy.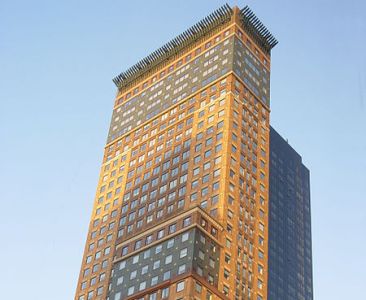 Carnegie Hall Tower, located at 152 West 57th Street, has enjoyed healthy occupancy rates since opening 21 years ago. But the past three months were hard on the 60-story, 560,000-square-foot building. It was evacuated and closed during Hurricane Sandy when the storm's winds imperiled a crane atop One57, just across the street.
Crain's reports that in November, City Comptroller John Liu alleged that TF Cornerstone owed more than $2 million in back rent to the city after it deducted broker commissions and other improper expenses from rental payments. TF Cornerstone and the comptroller are currently negotiating a settlement.
Mr. Cohen said the comptroller case was "irrelevant" to the tenant and that the crane collapse was "immaterial" to negotiations. But he did concede that One57's construction has had other concrete effects on Carnegie Hall Tower.
"The upper floors had panoramic park views and they're gone," Mr. Cohen said. "That won't make the building undesirable–it's got a great location and I personally find it very attractive–but  it won't have the views it used to have."
Newmark Grubb Knight Frank could not be reached immediately for comment.
Bruce Springsteen
,
Chip Sealy
,
Colliers International
,
Grubman Indursky Shire & Mesieles
,
John Liu
,
Lady Gaga
,
Matt Leon
,
Michael Cohen
,
Newmark Knight Frank
,
One57
,
TF Cornerstone
,
U2