Duane Morris's Real Estate Group Under New Management
---
---
Law firm, Duane Morris, announced that it has named partners Chester Lee in New York and George Kroculick in Philadelphia as co-chairs of its firm's Real Estate Practice Group. Lee and Kroculick succeed partner Marc Brookman in heading the practice.
Messrs. Lee and Kroculick will take over a national practice involving more than 90 lawyers and featuring a broad range of real estate and development matters.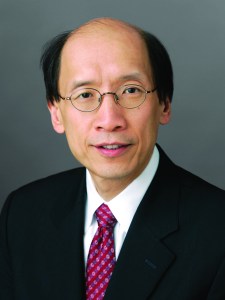 Mr. Lee practices real estate law, providing strategic and legal advice for all types of commercial real estate transactions. He has represented both lenders and borrowers in secured financings and loan restructurings, including construction loans, Real-Estate-Owned properties, leasehold financings, debtor-in-possession loans, exit financings, project financings and mezzanine debt.
A 1982 graduate of Harvard Law School and a summa cum laude graduate of Columbia College, Mr. Lee has also counseled clients in acquiring, disposing and developing real property, such as ground-lease and sale-leaseback transactions, including sale-leasebacks involving call centers and medical facilities.
Mr. Lee worked with Milbank Tweed, downtown, from 1982 to 1989 before taking a position with another Manhattan firm, Morgan Lewis. He has been with Duane Morris for about three years and feels the firm's 27 offices nationwide – including a new one in Silicon Valley – give the firm the national leverage to be successful not just in helping broker deals but also in offering market intel.
"New york real estate didn't really suffer as much during the downturn." Hospitality and multi-family real estate suffered little and now, New York is one of what Mr. Lee calls the few "gateway cities" for foreign investors seeking stability, the others being Washington D.C., San Francisco and, perhaps, Boston and Los Angeles. "The New York market is recovering very nicely," he said.
Mr. Lee has represented foreign investors – including those from China, Russia and France – in their initial acquisitions and developments of projects in the United States, such as retail and manufacturing sites. He has worked with landlords, tenants and subtenants in the leasing and subleasing of real estate assets, including built-to-suit facilities, retail locations and warehouse and distribution centers.
Mr. Lee also has represented international and domestic investors in natural resource acquisitions that include uranium and coal mining projects. He has assisted clients in the financing of energy assets, such as wind farms and propane gas distribution facilities.
Mr. Kroculick – who earned his J.D. from Villanova University School of Law – also practices real estate law with a focus on eminent domain—including just compensation, right to take, relocation assistance and highway access management, as well as land use and land use litigation—and real estate tax relief matters. He is listed in Chambers USA: America's Leading Lawyers for Business for real estate law and has written and lectured frequently on issues regarding condemnation law, including relocation expenses, demonstrative evidence, severance damages and the public use doctrine.