Athletic Apparel Maker Lululemon Leases Upper East Side Pop-Up
---
---
Canadian workout apparel maker lululemon athletica inked a four-month lease for a pop-up space at 1142 Third Avenue, across the street from its flagship store currently undergoing dramatic renovations.
The approximately 2,750-square-foot interim store replaces another temporary showroom from Uniqlo. More firmly rooted neighbors include Thierry Rabotin, Arden B and Bare Escentuals.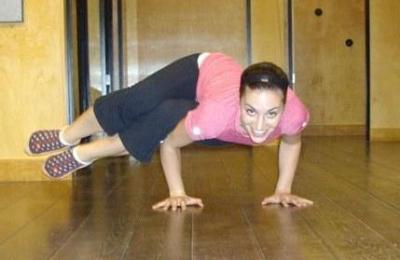 Douglas Elliman Retail Group Chairman Faith Hope Consolo and Executive Vice President Joseph A. Aquino represented the landlord, WM Westminster LLC. RKF represented the tenant. lululemon has won a cult following for its relatively stylish yoga pants and other accessories that have become acceptable outside of funky Bikram studios. The company has six locations in Manhattan.
The 10,000-square foot lululemon branch at 1127 Third Avenue is being overhauled and should reopen in six months, Ms. Consolo told The Commercial Observer.
"It had to lose some weight to get into the new store," Ms. Consolo said. "The building has cachet, and we committed ourselves to getting lululemon in there even though it took a while."
Third Avenue between 66th and 67th Streets doesn't stand out as the sort of highly trafficked intersection conducive to pop-up retail. But Ms. Consolo said the block "has really gone national," with True Religion and Lucky Brand Jeans settling there.
Then of course there's the lululemon outpost across the street. When that reopens, 1142 Third Avenue should quickly fill. "We've got a new deal already on the burner," Ms. Consolo said. "Maybe a pop- up, but they're talking about it going permanent."
1143 Third Avenue
,
Arden B
,
Bare Escentuals
,
Douglas Elliman Retail Group
,
Faith Hope Consolo
,
Joseph A. Aquino
,
lululemon
,
RKF
,
Thierry Rabotin
,
Uniqlo
,
WM Westminster LLC