Retail Condo, Home to Upscale Japanese Restaurant Megu, On the Market for $14.7M
---
---
A 12,600-square-foot retail condominium at 62-66 Thomas Street in Tribeca, home to upscale Japanese restaurant Megu, is on the market after a price reduction and company buyout aimed at expanding the brand worldwide.
The price was reduced to $14.7 million from $16.8 million, as a new ownership group forges big plans for the brand, sources tell the The Commercial Observer.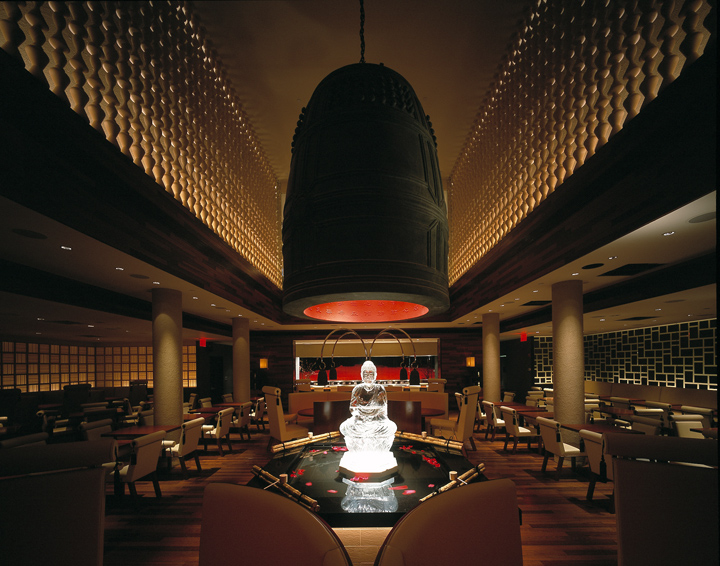 Publicly traded Japanese firm Universal Entertainment Corporation purchased Megu, which has another New York City location at the Trump World Tower (home to the United Nations).
"They will be opening new restaurants throughout the world," said Adelaide Polsinelli at Eastern Consolidated, who is marketing the space along with David Schechtman.  "They are already in the Trump World Tower, in Moscow, New Delhi and Dubai, and they plan to open in Mumbai and Switzerland.  But this is really the crown jewel."
Megu opened its doors at the 12,600-square-foot space in 2004, and it recently signed a 10-year renewal in the building, sources said.
The upscale Japanese restaurant was awarded the Six Star Diamond Award from the American Academy of Hospitality Sciences earlier this year, a stamp of luxury that just one other New York City restaurant – Midtown's Jean Georges – has earned.
The condo consists of two levels, measuring a combined 12,600 square feet, with a lounge and bar portion of the restaurant on the 5,600-square-foot first floor/mezzanine level, and the main dining areas and sushi bar located on the 7,000-square-foot lower level.
"The beauty of the deal is in the size of the space and the square footage, which is huge… and they have spent millions of dollars on this space, which has a very creative layout," Polsinelli said.  "This is something to put away and not worry about for 10 years."
"And the food is to die for," she added.
Zar Properties, current owner of the space, declined comment.
62-66 thomas street
,
Adelaide Polsinelli
,
american academy of hospitality sciences
,
David Schechtman
,
Eastern Consolidated
,
jean georges
,
megu
,
six star diamond award
,
trump world tower
,
universal entertainment corporation
,
Zar properties