Douglas Elliman Makes Another Plea on Name Change
---
---
Dear Google, please refresh your cache:  the city's largest residential brokerage has dropped "Prudential (PRU)" from its name.
The former Prudential Douglas Elliman returned to its roots as Douglas Elliman last month after it was reportedly unable to strike a new licensing agreement for the name "Prudential."
The Douglas Elliman name, originated along with the firm in 1911, has been adopted by all of the company's businesses, including its commercial real estate arm, and the firm redistributed a statement today saying so, perhaps as a rebuttal to multiple media failings to follow suit on the change.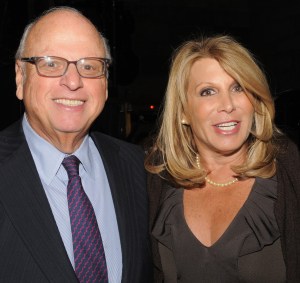 Though requests for comment from company executives were deferred to a company spokesperson, chairman of the firm Howard Lorber said the following in the statement:  "A return to our historic Douglas Elliman identity further propels us to the top of the real estate industry… We are continuing our leadership position by expanding into new markets, through forward-thinking, new technology, and interacting with our clients on a global scale."
Executives at the then Prudential Douglas Elliman reportedly met in February with its Canadian conglomerate Brookfield (BN) Residential Property Services — an affiliate of Brookfield Asset Management which purchased Prudential Real Estate and Relocation Services for a reported $110 million late last year — to hash out the future of the licensing agreement.
Apparently those talks failed, with new signage and the new logo launching November 18.
"I sat with them for five minutes and we said, look, we were leaving, but the only real reason was because we felt we couldn't grow," Dottie Herman, president and CEO at Douglas Elliman, told the The Real Deal earlier this year, apparently adamant that the firm did not benefit from the "Prudential" name.  "We have a strong enough name, and we don't need the Prudential name."
Brookfield Asset Management is a Toronto-based firm with a range of real estate, energy and transportation holdings, including Manhattan-based Brookfield Office Properties, which owns One New York Plaza and the World Financial Center.
Brookfield did not immediately respond to requests for comment.
To commemorate the firm's centennial in October 2011, Douglas Elliman also unveiled a new brand initiative, AskElliman, a comprehensive platform that allows consumers to ask questions through their website, according to the company release.