Nest Fragrances Moves US Headquarters to 3 East 54th Street
---
---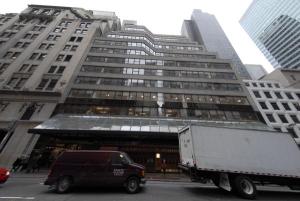 The luxury home fragrance manufacturing company Nest Fragrances will move their US headquarters from 601 West 26th Street to Charles Cohen's 3 East 54th Street. The new office will span 15,229 square feet on the fifth floor of the building.
The firm was brought to the building with the help of Clark Finney and Cynthia Foster of Cushman & Wakefield who represented them in the transaction. Mr. Finney had previously helped the company move to their old office in the Starrett-Lehigh building which occupied a 13,000 square foot space with high ceilings and large windows. The new space, however, is larger and will be built to their exact specifications.
"[The office] is raw space now," said Marc Horowitz, vice president of leasing at Cohen Brothers Realty. "They are building out the entire floor for themselves."
Mr. Horowitz was joined by Bruce Mosler and David Glassman of Cushman & Wakefield in representing building ownership, Cohen Brothers Realty Corporation. The asking rent for the deal was $55 per square foot.
"The location of the building, stability of the ownership, and the quality of management" contribute to the attractiveness of the building, Mr. Horowitz commented.
"Leasing activity has been strong [and] brisk and the building is 80 percent occupied at this time," he added. "The tenant roster [consists] of Borghese, World Economic Forum, Torneau, [and the] TV Bureau of Advertising."
3 east 54th street
,
601 west 27th Street
,
Bruce Mosler
,
Charles Cohen
,
clark finney
,
Cohen Brothers Realty
,
Cynthia Foster
,
David Glassman
,
Mac Horowitz
,
Nest fragrances
,
Starrett-Lehigh