Morstan General Agency Expands at 450 Seventh Avenue
---
---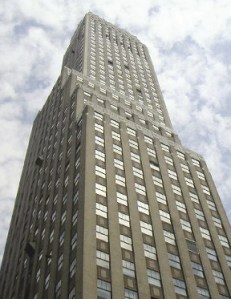 Morstan General Agency has expanded their presence in Midtown, The Commercial Observerhas learned.
The general insurance agency that provides service to small and mid-size insurance brokers with expediency for certain carriers or risks will be renewing and expanding their office to 3,887 square feet at the Kaufman Organization-owned 450 Seventh Avenue.
"They originally came here because their main office is in Long Island and the commute was very convenient," said Barbara Raskob, the director of leasing of the Kaufman Organization, about the firm's history in the building.
Morstan General Agency has been in the building for seven years.
"They doubled in space," she continued. "The old space was about 1,600 square feet. They moved into a more high-tech unit and their motivation was that they are hiring more personnel."
In addition to their Manhattan office, the Long Island-based insurance agency operates several more locations across Long Island, New Jersey, Ohio, and Florida.
The new lease will expand their presence in Manhattan for another five years. Specific asking rent for the office space was not disclosed, but asking rents within the building are in the high $40s per square foot.
Ms. Raskob represented both parties on the transaction as the in-house broker. 450 Seventh Avenue is one of the Kaufman Organization's oldest buildings having expanded the company through World War II to 519 Eighth Avenue, 11 West 19th Street, and 450 Seventh Avenue. The development company operates its headquarters out of the building as well.