Good Property Pays $9.3M for Greenwich Village Townhouse Building
---
---
Real estate firm Good Property has purchased a townhouse building at 74 Washington Place in Greenwich Village for $9.3 million, The Commercial Observer has learned.
The 5,077-square-foot, five-story brownstone is located between Sixth Avenue and Washington Square Place, steps from Washington Square Park.
The property was sold in an all-cash transaction after being on the market for roughly two weeks, said Massey Knakal Partner James Nelson, who handled the transaction exclusively with Mitch Levine, a director of sales at the firm.  Mr. Nelson called Good Property the "ideal purchaser" for the property.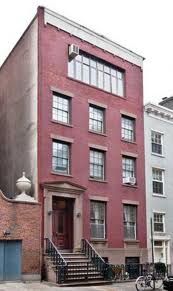 "They were an all equity buyer, able to close on a flexible schedule, and they have a proven track record, so it was a logical call," he said.  "They have delivered spectacular luxury residential product before and they are known for their professionalism and ability to move smoothly and efficiently through transactions."
The property sits on a roughly 22 x 96-foot lot and currently features four fair market apartments: three one-bedroom units, and a 2.5-bedroom duplex with garden.  But it's a prime opportunity for a conversion to a single-family residence, as large, single-family homes in the Village are extremely rare, said Mr. Nelson, who is exclusively marketing a similar, 7,000-square-foot property at 27 east 11th Street for $11,950,000.
"The highest and best use is really single family if you look at how much the finished townhouses have been sold for in the Village," he said.
Nearby finished homes such as 20 East 10th Street, 109 Waverly Place, and 40 West 10th Street have sold for upwards of $20 million, and there are currently a number of larger, single-family townhomes on the market for $30 million.
The property at 74 Washington was part of the Lurose Portfolio, which included 285 West 12th Street, 121 West 92nd Street, and 143-45 West 4th Street.  Massey Knakal sold the other properties earlier this year.
The sellers originally were pursuing an off-market portfolio offer, but Mr. Nelson and his team determined that it was best to market the buildings individually in order to maximize proceeds, as they represented different asset classes in various locations.
Within the last six months, Good Property has started four residential developments in New York City, including two single-family townhomes and two mixed-use buildings.
The company declined comment.
109 waverly place
,
121 west 92nd street
,
143-45 west 4th street
,
20 east 10th street
,
27 east 11th street
,
285 west 12th street
,
40 west 10th street
,
74 washington place
,
Good Property
,
James Nelson
,
Massey Knakal Realty Services
,
mitch levine