Etna Consulting Stays at 450 Seventh Avenue
---
---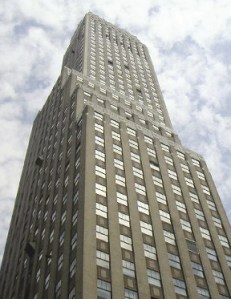 Etna Consulting Structural Engineering has renewed their lease in Midtown.
The private engineering firm will be relocating within the Kaufman Organization's 450 Seventh Avenue.
"[Etna Consulting] was on the 40th floor for a number of years," explained Barbara Raskob, director of leasing at the Kaufman Organization. "We have a policy of converting floors above 29 to one tenant-occupancy."
"We told Etna that we would be moving them at the end of their current lease," she added. "I don't think they considered leaving the building. We moved them to a similar space on the 22nd floor."
The new space, being slightly larger, will span 2,495 square feet on the 22nd floor. The firm plans to fill some of the extra space with company growth and development.
Ms. Raskob and her colleague Steven Kaufman have signed four other leases recently in addition to Etna Consulting Structural Engineering. Combined, the leases span 12,785 square feet and helps to bring the occupancy to full capacity.
"The Nelson Tower fits the needs of those tenants seeking office space with great value, quality and convenience; the building is steps away from several major transportation hubs," said Ms. Raskob in a prepared statement. "The recent leases secured at The Nelson Tower brings the building to a current occupancy of 98 percent."
Asking rent for Etna Consulting's office was $48 per square foot. The asking rent in the building is generally in the high 40s with rent increasing to $55 per square foot in the tower, which are floors 29 and above. Those offices feature magnificent views of Manhattan.