Equinox's Blink Fitness Inks Deal at Concourse Plaza
---
---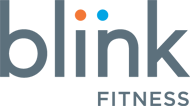 Blink Fitness, a division of the Equinox Fitness athletic club, is set to open an 18,119 square foot fitness center at Concourse Plaza in the Bronx.
Equinox Fitness, a subsidiary of the Related Companies, operates three brands: Equniox Fitness, PURE Yoga, and Blink Fitness. Equinox Fitness caters to a luxurious and high-end experience, PURE Yoga is the yoga studio division, and Blink Fitness is targeted at working-class consumers interested in a compact version of the full scale Equinox package.
"Blink Fitness will serve both courthouse employees during the day as well as local residents in the evening," said Randall Briskin, vice president of leasing.
"The community is under-served by retail establishments that are reachable by foot and/or mass transit," He further noted. "Concourse Plaza sits in the heart of the community and is easily accessible both by foot and/or mass transit."
The vice president of leasing, Randall Briskin, negotiated the deal on behalf of the landlord, the Feil Organization. Bill Miller, vice president of real estate for Blink Fitness, and Peter Levine of Charter Realty represented the tenant.
"The Feil Organization is leasing the space with the community, and Bronx County Courthouse in mind. Concourse Plaza houses the largest grocery store in the Bronx as well as the community's only movie theater," Mr. Briskin said. "The available junior spaces will be similarly filled, with tenants that serve not only the community residents, but people who come there to work or just visit."
The 228,000-square-foot shopping center is set to include retail, restaurant, and entertainment tenants.
Bill Miller
,
Blink Fitness
,
Charter Realty
,
Concourse Plaza
,
Courthouse
,
Equinox Fitness
,
feil organization
,
Fitness
,
Peter Levine
,
PURE Yoga
,
Related Companies
,
Shopping center