ZocDoc to Expand at 568 Broadway in 27,000-Square-Foot Deal
---
---
ZocDoc has finally decided that two aspirin and a call to its broker in the morning is no longer enough to soothe its growing pains.
For months the tech company, which provides online scheduling services that connect doctors with patients, has been browsing for space in which to expand, shopping prominent vacancies in the Midtown South office market, including 620 Avenue of the Americas and 770 Broadway.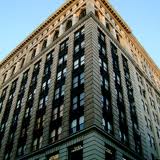 Space in the ultra-tight neighborhood has been hard to find as it has become a haven for the tech industry and creative companies, both of which have become thriving sectors of the city's economy.
Now it appears ZocDoc is not content to sit on the sidelines any longer. The firm is considering an expansion deal at its current home at 568 Broadway, a building just a few steps north of Prince Street where other tech firms including foursquare have offices.
ZocDoc, according to knowledgeable sources, is in talks to take about 27,000 square feet on top of the 12,000 square feet it already has in the building, though the firm's exact size and the additional space it will take could not be verified immediately. Rents in the deal are likely to be in the high $50s per square foot to low $60s a source said.
The dramatic expansion is indicative of the explosive growth in the tech sector that has made it a leading taker of space in the city. Companies in this industry have shown a preference for Midtown South and its stock of vintage Manhattan loft and former-manufacturing buildings, which offer abundant light and the kind of creative atmosphere and retro-cool aesthetic that these firms find helpful in wooing talent to their workforce.
Allied Partners, the real estate investment company headed by Eric Hadar, is the building's landlord. Sacha Zarba, an executive at CBRE, represents ZocDoc. Neither Mr. Hadar nor Mr. Zarba could be immediately reached.