Mitsubishi International Consolidates at 655 Third Avenue
---
---
Japanese corporate giants Mitsubishi International Corp. has tinkered with its layout at 655 Third Avenue by adding one floor and vacating three inside The Durst Organization-owned building.
The company will be leaving its old space at the 8th, 9th, and 21st floors and will be moving in to the 6th floor in addition to floors 2 through 5 that it already occupied, as was first reported by The New York Post. In the move, Mitsubishi will be tacking on 23,387 square feet to its total footprint, now at a robust 122,500 square feet.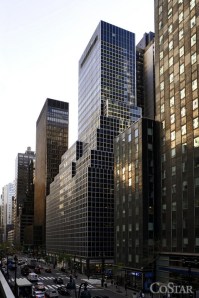 Mitsubishi's reason for the move was to consolidate space, said Jordan Barowitz, director of external affairs for The Durst Organization. 

The landlords were represented in-house by Eric Engelhardt.
Jones Lang LaSalle's Chris Kraus and Eric Reimer represented Mitsubishi in the deal. Mr. Kraus could not be immediately reached for comment. Mr. Reimer has since left the firm.
Asking rent in the 10-year lease was $54-a-square-foot.
Mitsubishi is taking 6th floor space that was previously occupied by the New York Compenasation Insurance Rating Board. That firm has relocated to a larger office space at 675 Third Avenue, a 350,000 square foot Class A office building that is also owned by The Durst Organization.
655 Third Avenue was the first ever building the Durst family developed from the ground up, according to The Durst Organization's website. The building's lobby was renovated in 2010, which added a new concierge desk, newsstand, turnstiles, and a new security alarm system.
Despite having Loeb & Troper, Nippon Life Insurance and Mitsubishi as key tenants, the building is only 89 percent leased and is currently marketing six vacancies, according to CoStar data.
drosen@observer.com