ARC New York Recovery REIT Inc. Expands in Brooklyn
---
---
American Realty Capital New York Recovery REIT Inc., a non-traded real estate investment program and part of American Realty Capital, is expanding its presence in Brooklyn commercial and residential real estate. The company has announced the acquisition of 50 rental units and a 36-space parking facility at The 163 Washington Condominiums in Clinton Hill, not long after having closed the financing of three retail and office buildings in Sheepshead Bay.
The $31.5 million purchase of the condominium at 163 Washington Avenue increases the total size of the company's portfolio to $213.1 million, comprised of 12 properties.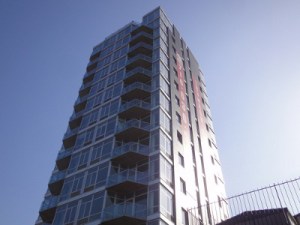 "This acquisition is consistent with our overall strategy of acquiring high quality, income-producing real estate in New York City," stated Michael Happel, chief investment officer of the company, in a prepared statement.
Recently, the company has financed its previous purchase of Sheepshead Bay's 1100-114 Kings Highway, 2067-2073 Coney Island Avenue and 2091-2097 Coney Island Avenue with a $20.2 million loan, provided by People's United Bank, according to public records.
Meridian Capital Group, which negotiated the agreement, confirmed that it closed a five-year loan with a fixed-rate under 3.5 percent. "The privilege of working with leading sponsors allows us to establish a relationship and play advisory role rather than simply focus on an isolated transaction," said Tal Bar-Or, Meridian Capital managing director, in a prepared statement. "In this case we worked with our lending partner to understand the client's business plan and tailor the right solution," he added.
apirolo@observer.com