Worldwide Plaza Finally Hits Market
---
---
Every August, the Manhattan real estate industry grinds to a near standstill. Yet, even during these summer doldrums, which have seemed quieter in the face of economic and political uncertainty cast by November's presidential election, big time dealmaking is quietly percolating.
Eastdil Secured finally put Worldwide Plaza up for bid last week after months of speculation the 1.8 million-square-foot office tower would be offered for sale.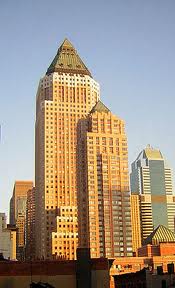 Sources told The Commercial Observer that Eastdil executives Adam Spies and Doug Harmon, who are marketing the property for its owners, a group led by the investment firm George Comfort & Sons, were delayed in bringing the property to an open auction because they were considering off-market offers for the 59-story tower.
George Comfort & Sons purchased the building in 2009 at the bottom of the downturn for a little over $600 million according to written reports. The sale is expected to net at least double that, making the deal one of the most successful distressed investments of the recession in the city.
The building won't be the only prominent asset that has been waiting in the wings but finally is coming to market. Sources told The CO the MTA is planning to put its 200,000-square-foot headquarters building at 347 Madison Avenue up for sale this fall, over a year after it announced that it would divest itself of the office building, which is considered antiquated.
The MTA hired Cushman & Wakefield (CWK) to market the property and also find it alternative office space to relocate its facilities. The building, when it sells, is likely to be razed and redeveloped to unlock the roughly 500,000 square feet of air rights on the site. The property is also located within an area of Midtown that is being considered by the city for a rezoning, a decision that could add further size to a development on the parcel and enhance its sales price, although brokers familiar with the property have said it's unclear how much value that prospect will add considering it is still years away.