Tommy Bahama Retail, Bar and Restaurant on Schedule for 551 Fifth
---
---
The Feil Organization's 551 Fifth Avenue, known as the Fred French building, will soon be home to a unique shopping experience. Retailer Tommy Bahama signed a 12-year lease for 8,500 square feet of space at the Art Deco tower back in January 2011 and this November plans to open its first standalone New York store—which will include a restaurant and bar.
The Commercial Observer spoke to Rob Goldberg, Tommy Bahamas' senior vice president of marketing, who detailed how the location will be tailored to the New York City market—and why the retailer expects the location and its combination restaurant-bar-retail to not only provide branding but turn a profit.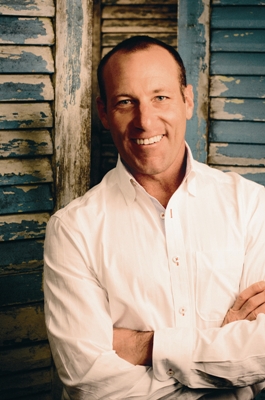 "We thought that this location itself really ticked a lot of boxes for us," Mr. Goldberg explained. "We love Fifth Avenue from a shopper's perspective. We also love it from a corporate business perspective." Mr. Goldberg said that Tommy Bahama hopes to not only capitalize on the foot traffic in the area, but also the workers in neighboring office buildings wanting to venture out for a bite to eat.
Tommy Bahama opened its first store in Naples, Florida and from the beginning restaurants were part of the mix. But this deal—brokered by Newmark Knight Frank's Amira Yunis before she left for CBRE—is unusual because it involves three different spaces and two different rents, all for a single tenant.
The retailer will open the Marlin Bar in space previously occupied by a watch store adjacent to the retail space. The restaurant will be located on the second floor, connected via a staircase in the bar. Mr. Goldberg said that Tommy Bahama is paying different rents for the upstairs and downstairs spaces because the leases were signed at different times.
The lease that Ms. Yunis brokered was for 8,500 square feet. A spokesperson for Tommy Bahama said that the retailer's total space in the building—for restaurant, bar and retail combined—would be 12,600 square feet. The restaurant space on the second floor had a previous life as office space. "We've taken that office space and opened it up and we took out part of the floor to create a mezzanine so that spaces will be connected through a mezzanine and a stairway in from the retail space as well up to the second floor," Mr. Goldberg explained.
Though he declined to say how much was being spent on the build-out for all three spaces, Mr. Goldberg said that it was a record of sorts. "We are spending more on the build-out and the rent than we do anywhere else," he said. "But in the end we think that the pure density of consumers here will help drive volumes."
In May, the Real Estate Board of New York issued its Spring 2012 Retail Report. It showed a 75 percent jump in asking rents for the location on Fifth where the store is set to open, compared to spring 2011. Asking rents rose to $900 per square foot, making the Tommy Bahama store an expensive proposition. Still, though, Mr. Goldberg said that he was confident that the unique experience that it would offer shoppers would make the flagship location more than just a bonus from a branding perspective.
"This is a for-profit business," he said, when asked whether the location was more a branding opportunity than a money maker. "We think that we've organized it as such that we think we can make some money here. We're definitely thinking it's both."
Touches making the spot uniquely New York include a mural in the bar by local artist Julia Goldman, reclaimed wood from the iconic Coney Island Boardwalk that architect Michael Neumann found and will use for louver screens and a menu that features Northeastern touches like a grouper Reuben and ceviche with striped bass.
"New York will be an entirely different menu and we really want to bring a Tommy Bahama point of view to New York but we still want to respect its place," Mr. Goldberg explained. "We've tried to find New York without losing ourselves."
cgaines@observer.com