Engineering Firm Inks Space at 1001 Avenue of the Americas
---
---
R.G. Vanderweil Engineers, an engineering consulting firm, has signed on for 8,715 square feet of space at 1001 Avenue of the Americas. The lease is for a 10-year term and will see the firm, due to growth, relocate from 499 Seventh Avenue.
Bret Varricchio and Garett Varricchio from Murray Hill Properties represented the tenant, while Douglas Regal, from ABS Partners Real Estate, represented the landlord.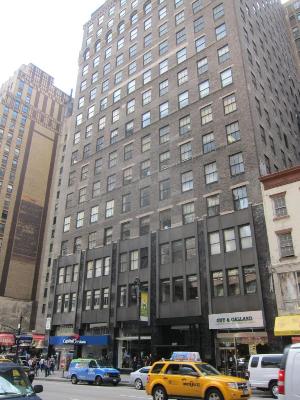 The firm will occupy the entire 21st floor of the building once its build out of the space is completed.
"It's a very efficient floor plate and they loved the location—it's right outside Bryant Park," Bret Varricchio told The Commercial Observer. "And they have a lot of engineers coming in from Jersey so it was a great location for them, centrally located." He added that the firm was doubling in size from its previous space—all part of the Boston-based outfit's expansion of its New York operations.
Mr. Regal, a managing director at ABS Partners, said the asking rent it had out on the space was $44 a square foot, but that there were additional incentives.
"As part of the deal we had a capped amount that we would contribute toward their build out," Mr. Regal said. "It was $45 bucks a foot. Depending upon what they decide finishes-wise to put in there, they may or may not decide to contribute on top of that."
The previous tenant, Oxford Industries, was a four-floor tenant in the building. However, upon Oxford's acquisition by Li & Fung, the company consolidated into some of Li & Fung's space on Broadway, Mr. Regal said.
"It had an existing installation which was very antiquated that the ownership, upon receiving possession back from the previous tenant, demolished," he said of the space. It was left in a white box condition for viewing purposes until it was leased.
With this most recent lease, the building now is largely occupied, save for penthouse space.
cgaines@observer.com