Ariel Brokers $5.85 Million in Upper Manhattan Sales
---
---
Ariel Property Advisors has brokered the sale of five Upper Manhattan properties totaling $5.85 million. The properties include a four-story parking garage in Morningside Heights and a series of vacant lots in East Harlem.
The vacant lots, located at 1840, 1846, 1854-1856 Park Avenue and 61 East 126th Street, sold for $1.35 million in an all-cash transaction, according to Victor Sozio, a broker at Ariel. Mr. Sozio represented both the seller and the buyer, along with colleagues Shimon Shkury and Michael Tortorici.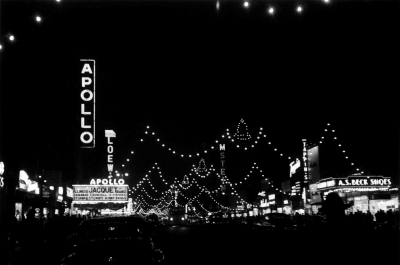 The seller was a real estate investment firm and the buyer was a real estate development company, though Mr. Sozio declined to name either.
There are no immediate plans for the vacant lots, Mr. Sozio told The Commercial Observer. "It's a neighborhood play," he said. "There are no immediate plans now—[the buyer has] other holdings in the area."
He added that Ariel is "seeing a lot of people land-bank nowadays," and that "northern Manhattan still offers value in terms of vacant lots."
The parking garage in Morningside Heights, at 316-320 West 118th Street near Columbia University, sold for $4.5 million. Messrs. Shkury, Sozio and Tortorici also brokered this deal for the seller, a private owner, and the buyer, a real estate development company.
The previous owner of the garage held a $3.7 million loan with M&T Bank, according to Mr. Sozio, but there are no details available about financing for the new owner.
Mr. Sozio also declined to comment on purchaser information for this transaction.
1840 Park Avenue
,
1846 Park Avenue
,
1854-1856 Park Avenue
,
316-320 West 118th Street
,
61 East 126th Street
,
Ariel Property Advisors
,
Columbia University
,
East Harlem
,
M&T Bank
,
Michael Tortorici
,
Morningside Heights
,
Shimon Shkury
,
Victor Sozio