71 Smith Street, a development site in Brooklyn's Boerum Hill, is up for grabs. Cushman & Wakefield and JRT Realty Group have been tapped to market the property, a parking lot.
The 27,582-square-foot parcel is located between Schermerhorn and State Streets and allows for a 311,801 square-foot mixed-use project to be built. Up to 206,530 square feet of residential space can be raised. Another 105,271 square feet for commercial use is also zoned for the site.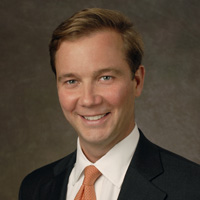 Ellen Israel of JRT Realty Group with Nat Rockett, Helen Hwang, Karen Wiedenmann and Steve Kohn of Cushman & Wakefield are marketing the deal on behalf of owner HS Development Partners LLC, a joint venture between Hamlin Ventures and Time Equities, Inc.
In recent years, Boerum Hill, three stops on the F train from Manhattan, has seen some major developments and improvements.
"Boerum Hill is one of Brooklyn's most exciting neighborhoods, and a development at this site is positioned to capitalize on its access to its countless amenities, superior access to transportation and rising population of young professionals," Mr. Rockett, an executive vice president in Cushman & Wakefield's Capital Markets Group, said in a statement.
Mr. Rockett emphasized the options the property allowed a buyer.
"It could be a residential and hotel site," Mr. Rockett told The Commercial Observer. "We're also thinking it could be attractive to a school use for some of the space. You have NYU Polytech in the area and a number of private schools. Brooklyn Law is there, St. Anne's. Some of them potentially do have need for more space. It would probably appeal to an institution already in the neighborhood.
According to Streeteasy, comparables in the area for new townhouse and residential space range from $810-860 per square foot. Mr. Rockett expected the land would trade for about $130 per square foot, a price that would translate into about $40 million.