Weight Watchers Signs 125K S/F Deal
---
---
Weight Watchers is signing a 125,000-square-foot lease at 675 Avenue of the Americas for its Manhattan headquarters.
The company will relocate from 11 Madison Avenue, where it was subleasing space from the insurance company AON.
As of press time, the terms of the company's deal, including the rental rate it was agreeing to pay nor the length of the lease, were yet clear.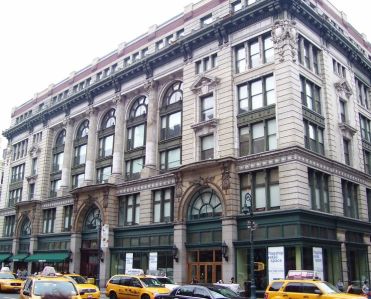 Weight Watchers will join a growing list of tenants that have signed onto large deals in Midtown South, the city's busiest office neighborhood by leasing activity and an area where rents have substantially appreciated over the past year amid the busy pace of deals.
Weight Watchers' lease is one among a number of transactions that have gotten done recently along the Lady's Mile, a submarket that has attracted a number of tenants. Nearby at 620 Avenue of the Americas, Spotify, the online music streaming service, is rumored to be close to a 73,000-square-foot deal for the building's top floor.
Around the block on 23rd Street, 28-40 West 23rd Street has also done deals, including recent transactions with a digital division of Estee Lauder and AppNexus.
675 Avenue of the Americas was represented in the deal by Anthony Sciacca and Robert Silver, executives at Newmark Grubb Knight Frank.
A call to Weight Watchers wasn't immediately returned.