Joe Sitt: International Man of Mystery
---
---
Joe Sitt reclined in his office wearing the sly little smile of someone who knows something more than we do.
"Another retailer that we represent asked us if we could find them a space in Tehran," he said.
Mr. Sitt seemed fascinated, not appalled (Mr. Sitt's family is Syrian Jewish) or the least bit bewildered by the request.
"So many of the European retailers are operating stores in Iran," the head of Thor Equities explained to The Commercial Observer. "We're a little bit in a bubble in the U.S. Adolfo, Desigual, Mango, Diesel, I don't remember which ones, but two out of four already have stores there. [In] Saudi Arabia, Mango already has 50 stores there. I have another request for Equador. Zara wants more stores in Venezuela. I've had requests for Russia. Those are some of the examples that show you the world is changing."
Mr. Sitt can relate to clients like these, which he caters to through a relatively new arm of his real estate empire, a brokerage business called Thor High Street.
He too ventured off the beaten path to get where he is today; by many accounts one of the city's most prolific and successful investors with a focus on retail properties.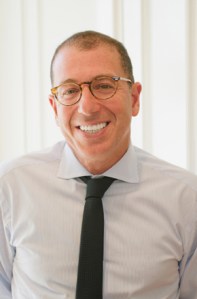 His first acquisitions after graduating from NYU in the mid-1980s were in the Bronx. Gaining a flavor for inner-city retail tastes and needs by way of these early purchases, he founded the women's apparel brand Ashley Stewart, which, only in America, grew into a successful clothing chain catering to plus-size shoppers.
Following success with Ashley Stewart, Mr. Sitt focused on building acquisitions across New York City, including in Coney Island, where in 2006, after a Stillwell Avenue shopping spree, he announced plans for a $1.6 billion resort more reminiscent of Las Vegas than the neighborhood in which he was born in 1964.
But to hear Mr. Sitt and his colleagues tell it, though his career has been on a dramatic upward trajectory in recent years, operating a retail business more than a decade ago was, nonetheless, one of the most thrilling chapters of his professional life.
"I enjoy it," Mr. Sitt said last week. "It's my own personal background, being a retailer."
"I've worked for Joe for 17 years and the reason I stay is because he's a visionary," said Melissa Gliatta, an executive at Thor Equities. "Because if you go to anyone's desk, there's stacks of international fashion magazines on it. Joe is an information junkie and that has become infectious. He's a retailer at heart and he's passionate about finding that smaller shop in Argentina who's going to be the next big thing."
Brokerage is both a vicarious thrill, Mr. Sitt said, and, given his background, a service he is uniquely qualified to provide.
"[When I was a retailer] a lot of my energy went into site selection, so it was a natural progression for me to go from being a retailer to going on to rep retailers in the retail space," he said. "There are not a lot of folks who have the experience of being a retailer and being a landlord."
Of course, when Mr. Sitt started High Street about a year and a half ago, it also raised eyebrows in the real estate community. Few real estate owners of prominence have had luck establishing brokerage businesses of commensurate success. Indeed, it would seem difficult for even well-capitalized startups to compete in the leasing business against well-established corporate services companies like CBRE, Jones Lang LaSalle and Cushman & Wakefield, which typically win over large retailers with their global reach and market data.
"As I see it, the brokerage arm is just a way to gain knowledge of retailers' plans in advance so that the investment side can be out in front with acquisitions in targeted areas," one prominent retail broker told The CO.
Andrew Heiberger
,
Ashley Stewart
,
Coney Island
,
Desigual
,
Diesel
,
Joe Sitt
,
Mango
,
Melissa Gliatta
,
Thor High Street
,
Town Residential
,
Zara
,
Thor Equities