Funding for Nazarian Hotel Development Revealed
---
---
L.A. nightclub and hotel guru Sam Nazarian has set his sights on the Midtown South submarket. As the Wall Street Journal reported recently, Mr. Nazarian will develop a boutique hotel at 444 Park Avenue South, along with his partner, New York-based Moin Development Corp.
Now The Mortgage Observer has learned that the financing for the project was arranged by HKS Capital Partners, in a mix of two types of financings—one of which, an EB-5, was a first for the firm.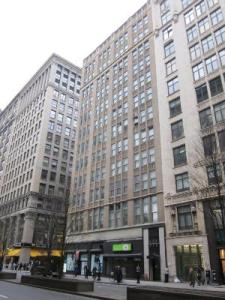 "We actually secured the financing, which was a blend of a first mortgage from a conventional local bank in a construction facility and we paired it with an EB-5 financing structure," said Ayush Kapahi, a partner at HKS who worked on the deal. The investors behind the EB-5 are Chinese, Mr. Kapahi said. "It just so happens that the Chinese are heavily, heavily the ones jumping on board at this point because it does require for a family to be able to invest $500,000 at a given time, so you need to have somewhat of a deep pocket in order to be able to pull off the investment."
HKS provided close to $50 million for the project, which will allow for the redevelopment of the site and the start of construction on the planned 190-key hotel. Mr. Nazarian and Moin Development bought the site in August 2011 for $45 million.
"They already acquired it," Mr. Kapahi pointed out. "This is the refinancing, restructuring and the construction component to get to a finished product."
Mr. Kapahi declined to reveal the name of the lender involved in the transaction.
Asked about a timeframe for the construction, David Shenfeld, a vice president at Moin Development, said that it is already underway.
"We've been doing demo and asbestos removal," Mr. Shenfeld said. "But we are starting to gut it next week."
cgaines@observer.com