Andrew Goldberg, Broker Behind Trump Tower's Gucci Deal, Thinks Retail is Ready to Splurge on the West Side.
---
---
Andrew Goldberg is a retail executive at CBRE (CBRE), where he is one of the firm's top brokers, representing both landlords and tenants. With Nordstrom's deal on 57th Street, retail leasing has been the talk of the town. Of course, Mr. Goldberg is no stranger to big-time leasing deals, having brokered Gucci's 50,000-square-foot flagship at Trump Tower in 2006, one of the most valuable retail deals ever done in Manhattan. Mr. Goldberg spoke with The Commercial Observer recently about last month's huge Nordstrom deal, the Drake development site, Gucci and Westfield's plans for the World Trade Center.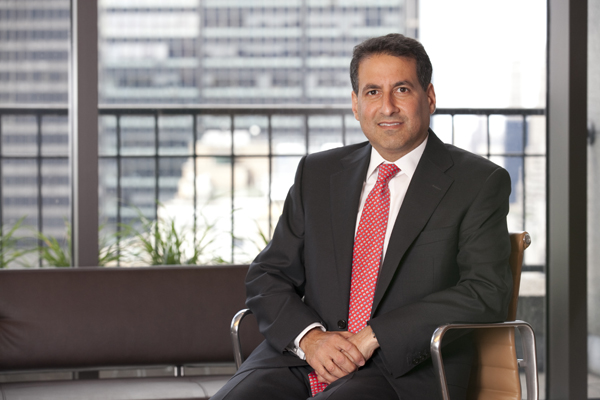 The Commercial Observer: The big news in retail was Nordstrom's decision to take space at Gary Barnett's development site at 225 West 57th Street. What do you think of it?
Mr. Goldberg: I was just reading about it, actually. I think it's great—we've read these headlines before with Nordstrom but I think it's great. They're a leader in the business and haven't been able to get here. The only way was in a new development that was made for them and that only left a couple of opportunities. It's going to be great for the West Side of Manhattan.
Why did they finally settle on this site? For years they had been rumored to be looking at one site after the next. They've seemed almost fickle.
I assume it's a build to suit where they will have input in the design and development. It's 57th Street and Broadway, which is a good location for them. You have what will be dedicated loading on 58th Street. That is a really important issue for them and it also seems like the floors are big enough so that they can lay out a department store. I don't think it's having to do with being fickle—it's having a large company that's used to having their stores work a certain way and not being able to readily find that. You have to find the right floorplate that has the right amount of columns and ceiling heights and loading, and you need it to be a location where the customer is.
Nordstrom might be an extreme example, but are all retail tenants exacting in their own ways?
Yes, almost all the time. Small retailers, there are more options and opportunities for them. But when you get bigger, it's harder. We're repping a theater chain that's not in New York, it's sort of the future for theaters, a newer concept. For them to build out a space the way they want to, it doesn't exist in the city, or it's very hard to find. It almost has to be in a new development because it's too costly to retrofit for these uses.
Couldn't they just retrofit an existing theater?
Yes, they could. That is more of a likelihood, but there aren't that many theaters going out right now in places that you want to be. There are not that many new development projects out there either, but there are more than there were.
Are you talking to the builders of any new or proposed developments right now for this tenant?
We have several conversations going on right now. It's so far out in terms of time. I mean, look, when you talk about Nordstrom they're talking about a 2018 opening.

1333 Broadway
,
225 West 57th Street
,
3 Columbus
,
Andrew Goldberg
,
Argo Tea
,
Donald Trump
,
Drake Hotel Site
,
Gary Barnett
,
Gucci
,
Hermes
,
Jared Kushner
,
Max Mara
,
nordstrom
,
Roberto Cavalli
,
Trump Tower
,
Westfield
,
World Financial Center
,
World Trade Center
,
CBRE