Winoker's Parachute: What Went Wrong?
---
---
Skydiving instructor Alexander (or "Aleksandr") Chulsky may have been knocked out by either a pre-existing medical condition or from the sudden jerk felt after he deployed the drogue chute and the parachute during the skydiving incident that claimed real estate executive David Winoker's life.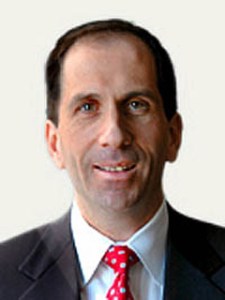 Mr. Chulsky, 25, an instructor at the Skydive The Ranch in Ulster County, was connected in tandem with Mr. Winoker when the two fell to their deaths following a skydiving accident last Friday.
Mr. Winoker and Mr. Chelsky were skydiving in "beautiful" conditions during the time of the incident, said an employee at Skydive The Ranch.
"He [Chelsky] deployed the drogue parachute and the main, he was conscious and did both of those," said Caroline Sullivan, who was not present at the time of the incident.
"The parachute opened normally and flew straight for a few seconds," Joe Richards, owner of Skydive The Ranch, told The Journal News/LoHud.com.
It was not clear if the deployment of the parachute or a pre-existing medical condition caused Mr. Chulsky to become unconscious. Mr. Chulsky had "significant trauma" to his neck from the incident, which may have been the result of him deploying the parachute, said Joe Ryan, the police chief of the Platekill Police Department.
After Mr. Chulsky lost consciousness, both he and Mr. Winoker started to turn slowly in the air as they descended towards the ground.
"The parachute was turning and continued to turn until they hit the ground," said Ms. Sullivan.
The two men did have a reserve parachute on them during the time of the accident.
"There is a reserve parachute, it was just the main parachute that was out," said Ms. Sullivan.
Mr. Richards was among the first people to arrive at the scene of the accident and said "there were no twisted lines or anything else to explain it."
Both men died of blunt force trauma, the Dutchess County Office of the Medical Examiner said today.
The precise nature of Mr. Chulsky's pre-existing medical condition is unclear.
"Alex must have been incapacitated or unconscious or he would have steered out of that turn… He was a very experienced skydiver," Mr. Richards told LoHud.com.
drosen@observer.com