Real Housing: Brokers are the new TV superstars
---
---
"What do you think of brokers throwing parties to show off properties?"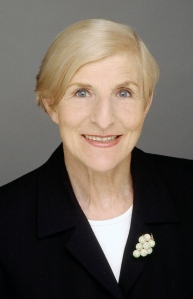 This question was posed to us by a man with a camera and a boom mic, a director for HGTV's Selling New York. We we were sweltering on the roof of 221 West 13th street, a $11.5 million townhouse in the West Village, currently being brokered by Charles Homet and Barbara Godson of Halstead Properties.
We looked around at the models swimming in the small koi-pond off to our right, the fully-stocked bar, the heavy-hitters exchanging business cards —Lisa Simonsen, Senior VP and group head of The Simonsen Group at Douglas Elliman shmoozed alongside Social Life Magazine's editor-in-chief Devorah Rose, Sharon Bush, and SNR Denton partner Jonathan Goldberg— and tried to answer honestly.
"If it works for the fashion world, the print industry, and any other brand markets, why shouldn't there be a launch party for recently listed properties?" asked the director.
"Do you think it creates 'Buzz?'" You could hear the capital-B in his phrasing.
And hell, why not? Not just the parties, which are relatively new expansions of the traditional Open Houses, but all those shows dedicated to high-stakes game of real estate: Flip This House (formerly of A&E), Flip That House (TLC), Sell This House and Sell This House: Extreme (A&E),  Millionaire Dollar Listing (Bravo), Designed to Sell (HGTV), and House Hunters…and that's just to name a few.
With the housing market no longer what it once was, the number of reality shows dedicated to brokers, interior designers, and high-maintance homeowners may seem counter-intuitive to the reality facing New Yorkers, but then again, "real" has never been the emphasis in either television or estate.
So why not a party? Why not a reality show? Why not pretend that this is how homes are really sold on today's market? Hell, maybe if we pretend hard enough, it will actually come true.
dgrant@observer.com