Multifamily Deals Fuel $43 Million in Financing for Meridian's Hammer
---
---
Meridian Capital Group has completed a flurry of activity in the New York tri-state region, negotiating financing for a variety of multifamily, mixed-use and co-op properties.
A total of $43 million in permanent financing was negotiated recently by Meridian vice president Judah Hammer for properties located in Manhattan, Brooklyn, Queens, the Bronx, Croton-on-Hudson and Tuckahoe, N.Y. and Norwalk Conn. A Meridian spokesperson told The Mortgage Observer that the deals were all closed the first two weeks of May.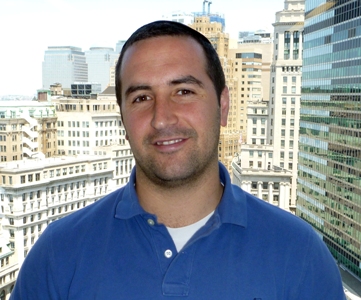 Local balance sheet lenders provided the loans, which were for five, seven, nine and ten-year terms. Meridian declined to name the lenders citing confidentiality reasons.
The five-year mortgages had rates as low as 3.25 percent and are secured by multifamily and mixed-use properties in Manhattan, Queens, the Bronx and Croton-on-Harmon, the firm said. They total the bulk of the $43 million, at $33.9 million.
The one seven-year loan in the bunch has a rate of 4.19 percent. It is secured by a 29-unit multifamily building on Connecticut Avenue in Norwalk. And on Classon Avenue in Brooklyn, an eight-unit multifamily property is securing a new nine-year loan on that property. It has a rate of 3.38 percent. Two 10-year loans, with rates of 4.13 percent and 4.25 percent are secured by a 98-unit Steinway Street co-op in Queens and a 130-unit co-op on Lime Kiln Road in Tuckahoe.
Mr. Hammer said that Meridian's longstanding relationship with the local lenders involved in the deals helped it to secure the financings at favorable rates.
"Meridian remains the dominant mortgage finance advisor in the greater New York metropolitan area, especially for multifamily properties," he said in a statement about the deals. "The company's proprietary programs and significant expertise in property subcategories, such as co-ops, allows us to provide highly customized solutions quickly with a focus on service."