Mayopoulos Named Head of Fannie Mae
---
---
Fannie Mae announced Tuesday that Timothy Mayopoulos, the company's current EVP, chief administration officer and general counsel, has been named president and CEO and appointed to the board. He joined Fannie Mae in 2009 from Bank of America, where he had served as EVP and general counsel.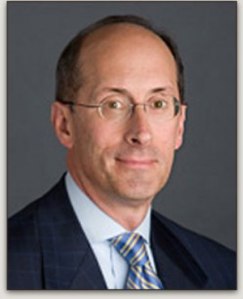 The move comes during a trying time for the company as it tries to sort out its role in easing the burden of homeowners under water on their mortgages, a fact not lost on Mr. Mayopoulos in comments he made on the heels of his appointment.
"We have a responsibility to return value to taxpayers and to contribute our expertise and experience to building a more effective and stable housing finance system for the future," he said in a statement. "Our nation needs and deserves a better system to support sustainable homeownership. Delivering on our responsibilities is a team effort, and I will maintain a sharp focus on attracting, developing and retaining terrific people at all levels of the company."
He replaces Michael Williams, who announced in January 2012 that he would be stepping down, saying that "the time is right to turn the reins over to a new leader." Mr. Williams had been at the company since 1991 and led it through the darkest days of the housing crisis.
In the first quarter of 2012, Fannie Mae reported a net income of $2.7 billion, it said, and it didn't require any funding from Treasury. It has also, to date, paid $22.6 billion to Treasury via dividend payments.
Mr. Mayopoulos will assume his new role effective June 18, 2012.
CGaines@observer.com