CRE Implications of President's Address
---
---
President Barack Obama spoke about the U.S. economy Friday on the heels of disappointing jobs numbers released by the Labor Department June 1.
Those numbers showed that only 69,000 jobs were added to the U.S. economy in May. Meanwhile, the unemployment rate inched up to 8.2 percent. Several of the President's remarks were directly applicable to commercial real estate and took the form of challenges directed at Congress.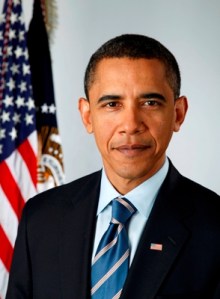 For one, he said that Congress' refusal to pass his jobs bill in full had contributed to May's disappointing numbers. "There are steps we can take right now to put more people back to work," he said, adding that these initiatives weren't just his ideas or partisan ideas.
Several times during his remarks he returned to layoffs of public sector workers on the state and local levels. As The Wall Street Journal reported recently, this is an issue impacting the New York tri-state area—with Yonkers, for example, proposing to cut 112 police officers, firefighters and public works employees.
The President called on Congress to take action to help states avoid such cuts.
On the construction front, President Obama referenced the one million construction workers who are out of work. In New York City, as the New York Building Congress reports, there was an average of 111,500 of these jobs in 2011. This marked a drop from 2010's average of 112,400. The President said that some of these workers could be used to tackle maintenance projects that had previously been deferred.
Asked about the U.S. role in sorting out the European debt crisis, the President said that it wasn't "simply a debt crisis." He said that some countries in the Euro Zone "spend more than they bring in and others run a surplus and have responsible fiscal policies but have other factors weakening their financial systems." However, he called their area's challenges solvable.
CGaines@observer.com