"The Governor Is On the Line…" Andrew Cuomo and the Real Estate Industry
---
---
"The governor is on the line," a top real estate executive recalled his wife telling him early one morning in his suburban home several weeks ago.
He remembered feeling a small spasm of panic as he cursed aloud—without realizing his wife was on the other side of the door holding the receiver out.
The man put the phone to his ear. "That's what you say when I call?" Gov. Andrew Cuomo said in jest.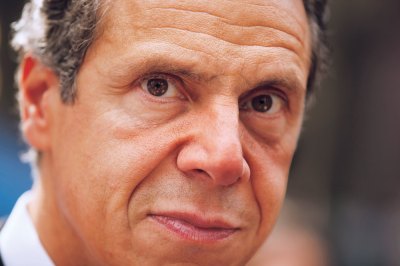 It seems like ages since New York elected a governor who, simply by dialing a phone, provoked panic attacks in the hearts of real estate executives. For three years, during the sturm und sleaze of the Eliot Spitzer administration, followed by David Paterson's aimless turn as a stopgap, state government seemed defined by dysfunction without even a shimmer of civic or fiscal aptitude.
"There was the growing feeling the state was ungovernable," a real estate industry lobbyist said.
Enter Mr. Cuomo, son of former Gov. Mario Cuomo and a veritable first son of New York, who in two consecutive years has passed budgets (on time) that kept taxes at bay, unveiled a bold slate of infrastructure projects, and introduced a new system for how developmental money will be distributed throughout the state.
His accomplishments, almost unprecedented in the state's recent political history, paint a picture of a man who doesn't wait around to feel pressure—he applies it.
"It's much more important to him to lead the state than to be popular in the state," said Steve Cohen, former secretary to Governor Cuomo and his chief of staff when he was the New York State attorney general.
While Mr. Spitzer, a hard charger himself, tried to tame Albany with a straight right to the chin, Mr. Cuomo has taken a more crafty approach, aligning stubborn interests through leverage and transparency.
Andrew Cuomo
,
Capital Region
,
Committee to Save New York
,
David Paterson
,
Department of Housing and Urban Development
,
Eliot Spitzer
,
George Artz
,
Hotel Association of New York
,
Housing Enterprise for the Less Privileged
,
Javits Convention Center
,
Kathryn Wilde
,
Mohawk Valley
,
Partnership for New York City
,
power 100
,
Regional Economic Development Councils
,
Steve Cohen
,
Tappan Zee Bridge