Eastern Silk Mills Relocates in Garment District
---
---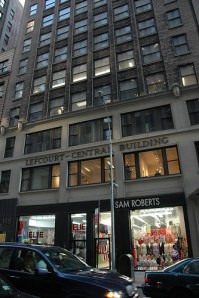 Eastern Silk Mills Inc. will be moving to another building in the Garment District.
"The space was in excellent condition," Jeff Buslik, director at Adams & Co. and broker on the deal, noted about the transaction. "[Eastern Silk Mills] came and wanted it. They stayed within the Garment Center which is where they wanted to be."
The company will take 7,200 square foot space on the third floor of 148 West 37th Street. Mr. Buslik further noted that the company needed more space and that the new unit is twice as large as their old office.
Mr. Buslik was joined by James Buslik of Adams & Co. in representing both the tenant and the landlord in the transaction. Fashion Associates owns the building and Adams & Co. is in control of management and all leasing deals.
The building, 148 West 37th Street, spans 14 stories and holds nearly 100,000 square feet. It was designed by American architects, George & Edward Blum, and completed construction in 1924.
In addition to managing the building, Adams & Company is a full-service real estate firm that provides property management, brokerage, and consulting services. The firm owns multiple speciality buildings throughout the city including the Fashion Accessories Center on 10 West 33rd Street.
Eastern Silk Mills is the only company in the United States to dye and print silk fabrics. The design company has showrooms in both Los Angeles and New York as well as a 75,000 square foot factory in Elizabeth, New Jersey.